News
Trick-or-Treaters Over The Age Of 12 Risk Jail For Asking For Some Damn Candy
By
|
The best part of Halloween as a kid is getting to go trick-or-treating. Hell, it's the best part of Halloween as a parent, too. After all, we get first dibs on all the good candy our kids bring home. It's a goddamn tradition, and my own girls start planning their attack months in advance. But for whatever reason (because they're dicks, is my guess), some people have a thing about this time-honored Halloween tradition. They have these arbitrary rules, like what constitutes a costume and who is allowed to partake in the candy grab. I am Team Everyone Gets Candy, no matter how old the kids are who come to my door. So it's probably a good thing I don't live in Chesapeake, Virginia, where it's a goddamn crime to trick-or-treat if you're over the age of 12. AN ACTUAL CRIME, PEOPLE. This country has lost its damn mind.
Kids 13 or older who're caught trick-or-treating in this SUPER FUN town risk a fine or six months in jail, or both! That is not a typo or an exaggeration.
The city code for Chesapeake states, "(a) If any person over the age of 12 years shall engage in the activity commonly known as "trick or treat" or any other activity of similar character or nature under any name whatsoever, he or she shall be guilty of a misdemeanor and shall be punished by a fine of not less than $25.00 nor more than $100.00 or by confinement in jail for not more than six months or both." Guilty of a misdemeanor, my god. For trick-or-treating! The only crime involved in that is when houses give out Necco Wafers or black licorice.
Anyone caught trick-or-treating after 8 p.m. also risks being hauled off the clink and paying a fine. Are there actual children who live in this town? It's like the Halloween equivalent of the town from Footloose.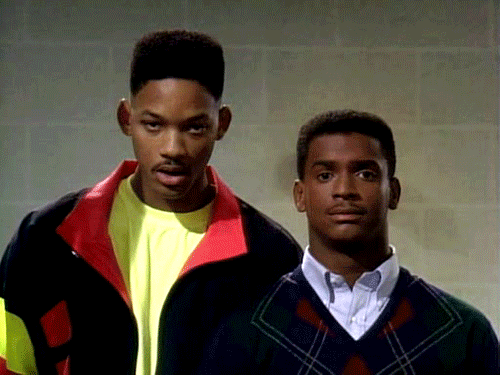 Image: Giphy
This isn't the first time a town has gone to extremes to squash the Halloween spirit. Last year, the city of Bath Hurst (near Nova Scotia) banned teenagers from trick-or-treating. Any wayward teen caught trying to score some candy was subject to a $200 fine. Surely, there are other, more destructive activities for teens to do on Halloween night! Good plan, guys.
Listen, I don't care who comes to my door – if they're in a costume, they get some candy. Who among us wouldn't break the law for some snack-sized candy bars, anyway? Totally worth it.
(Image: iStock / Rawpixel)