activities
This Scary Gender Reveal Is Perfectly Terrifying
Gender reveals have been getting more and more creative, and we are here for it! For an October gender reveal, is there any better option than a horror movie-themed video? Judy and Gavin Holt put their creative minds to use to film this scary gender reveal video, and it will go down in history as one of the greatest ever.
The couple filmed the scary gender reveal back in July, but it's making the rounds during October. Fitting!
Back in 2015, they made a similar film to announce that were expecting their first child. Their daughter Remy is about to be a big sister, so obviously they had to recreate their original masterpiece.
Their video covers all the horror movie basics: spooky lighting, strange kids, and even a Ouija board.
Well, that's not at all ominous.
Oh, Ouija, tell us: boy or girl?!
All baby names and no baby makes Remy a bored baby.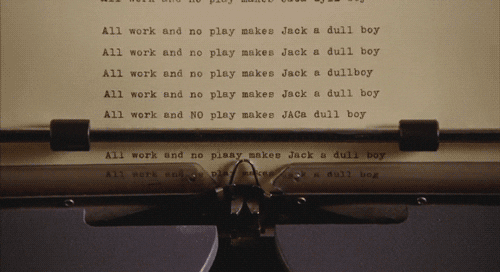 Image: Giphy
The video gets pretty creepy, and we had to watch it from behind our hands. The music, the shadows, the nods to popular horror films (Poltergeist, anyone?). It was all a little TOO scary at times. There were even appearances by headless mannequins, which is when we find out what Judy is having. We don't want to spoil it for everyone, but it's a jumpy scene for sure.
The film closes with Remy walking back-lit towards the camera, holding what looks like a wooden knife.
Congrats to the whole family on the impending arrival of the newest member! And good job, Remy. Older siblings have some pretty big shoes to fill. If this video is any indication, you're going to make one helluva big sister. At least we know you won't be spooked by the crying.
Also read:
(Image: YouTube/Gavin Holt)