Entertainment
Mila Kunis' 'Bad Moms Confesses' to Letting 3-Year-Old Daughter Sip on Wine For Shabbat
By
|
A Bad Moms Christmas hits theaters on November 1st, and the stars of the movie are out promoting the movie. In true Bad Moms fashion, Mila Kunis and Kristen Bell shared their own Bad Moms confession during a sit down with Extra. We relate to these two on so, so many levels.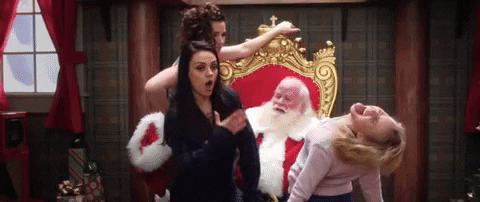 Image: Giphy
During the interview, Mila Kunis revealed her Bad Moms confession when talking about how she and husband Ashton Kutcher do Shabbat.
Mila said, "We do Shabbat at our house. At Shabbat, you have a sip of wine. My daughter had a sip of wine since she was born… Friday mornings she wakes up and I say it's Friday, she says, 'I can have wine!'"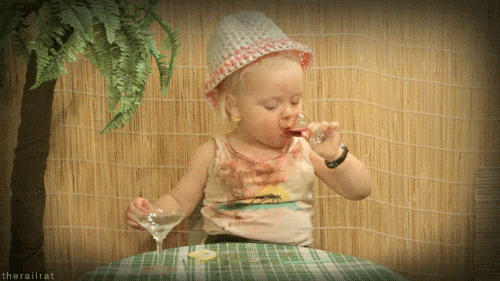 Image: Giphy
Kristen Bell had a similar Bad Moms confession: "My kids drink O'Doul's because my husband doesn't drink. When we had our first baby, we'd go on a walk every night with the baby, just to get out of the house, and he would have her in the baby bjorn, and he would pop an O'Doul's… She started at five months to claw at it." Hey, kids mimic what they see, right?
The ladies of A Bad Moms Christmas seemed to have a lot of fun talking about some of their bad mom moments. And we all have them, right?
Extra's Tanika Ray confessed that she once brought a bottle of wine to a play date. Pfffffft, amateur! Don't all play dates include wine? No? Just mine? Ok then. Mila joked that she and co-star Kathryn Hahn had already started drinking, saying "Kathryn and I started drinking at 10 in the morning today. We had mimosas."
Mimosas at 10 a.m. are more than acceptable and should actually be encouraged.
We cannot WAIT to see A Bad Moms Christmas. What is your Bad Moms confession? Hit us with your best shot in the comments!
Also read:
(Image: Intagram / @kristenanniebell)