Entertainment
This Stranger Things Gender Reveal Is Just Too Good
I love me a good gender reveal! They've gotten so creative lately (seriously, I couldn't have another kid because gender reveal competition is so damn fierce). But this Stranger Things gender reveal might just be the best yet. Daniel Vongnakhone and Krystal Jugarap are expecting their first child together in early 2018. They decided they wanted to capitalize on the popularity of the Netflix series to make a one-of-a-kind gender reveal video. Well done, you two.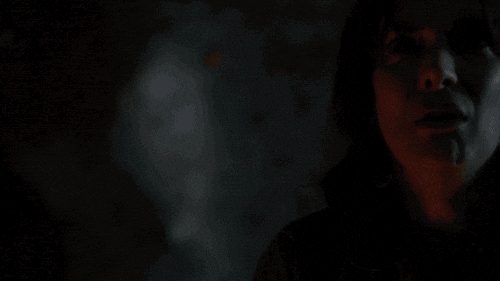 Image: Giphy
The Stranger Things gender reveal pulls inspiration from the iconic scene with the lights in season 1.
Krystal told ABC News that she and Daniel wanted to come up with a fun way to reveal their baby's gender "for the people that we weren't going to see in person." Daniel came up with the idea to use the scene from the first season, where Winona Ryder's character Joyce Byers uses lights to communicate with her son.
The couple spent about $40 on lights and other supplies to bring their Stranger Things gender reveal to life.
First, they had to figure out how to even make it work. Daniel spent time online trying to figure out how to make the lights work individually. But it wasn't easy!
"I got really busy with work and almost gave up on the idea, but Krystal was determined to figure it out," Daniel said.
They got it figured out eventually, and posted the video on the Facebook pages. While fans of the show knew the reference, some of their friends and family who don't watch it were stumped. Says Krystal, "They didn't realize there was a message in it. A lot of them don't watch Stranger Things."
We're glad they made it work, because it's a really fun and creative gender reveal! Watch below for the big reveal, we won't spoil it for you!
Also read:
(Image: Netflix / Stranger Things)