News
Kanye West Appears in Kardashian Christmas Card Despite Kim Saying It Was Women & Kids Only
By
|
Well, guess who is a lying, liar-face! No, it isn't Donald Trump this time – it's Kim Kardashian West! The Keeping Up With the Kardashians star has been caught lying about this year's Kardashian family Christmas card. In November, Kim appeared on The Late Late Show and told James Corden that this year's Christmas card would only feature "women and children this year", meaning hubby Kanye West would be left off.
Whoo-hoo! 2017 is the year of women! Girl power! The Kardashian women and their adorable babies are exactly what we need to close out this hell of a year! Wait, what's this shit?
https://www.instagram.com/p/Bckb51_Fu54/?taken-by=kimkardashian
Turns out, Kanye West will be in the photo alongside his wife. This is not what we signed up for Kim!
We were looking forward to that girl-power of a photo. Monday's card teaser picture revealed a photo of Kanye and Kim standing next to each other. Now, while everyone likes to get on Kim's case every now and again, this time she just flat out lied.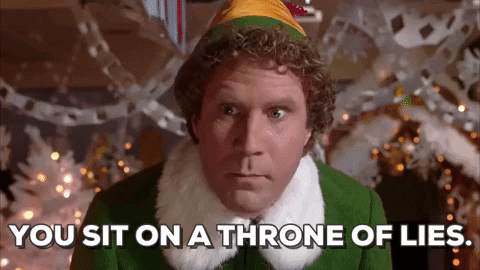 However, it doesn't seem as though Kim completely lied to Corden – and the rest of the world. According to PEOPLE, she did say that this year's card had a more relaxed and easy-going feel to it. In the past the Kardashian clan has glammed it up for the holiday card, posing in gowns or at exotic and crazy locations.
"This year's Christmas card is shot really casually. We're kind of doing [a] jeans-and-T-shirts vibe," Kim told Corden. "Really cute. All the kids are so hard to put together."
Based on the photos that Kardashian-West has teased her fans with over the last few days, this seems to be true. In the most recent photo, both Kim and Kanye are pictured in white t-shirts and light colored jeans. This year, Kim is in charge of the Christmas card and has decided to give fans a bit of a Kardashian Advent Calendar. Every day the reality star has posted a new photo from the Christmas shoot to get people ready for the big reveal later this month.
Day 1
https://www.instagram.com/p/BcTxiqMlw-v/?taken-by=kimkardashian
This is Saint's first appearance in the family card. He was just a few weeks old when the family put their 2015 card together, and they didn't release one last year.