Holidays
There's a Harry Potter Store in London and We're Buying Our Plane Tickets Right Now
By
|
Alert, alert! There's a Harry Potter store in London. And we are going to need tickets on the Hogwarts Express immediately. UK-based retailer Primark has transformed their Oxford Street East shop into a magical, mystical shopping experience. If you've ever wanted to visit London, now is the time!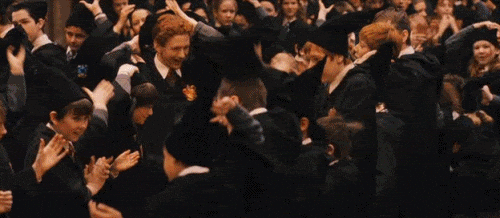 Image: Giphy
The Primark Harry Potter store is obviously magical AF. It is top-to-bottom HP, and the merchandise and details are amazing.
The shop is decorated with tons of magical touches. We imagine shopping there feels just like walking through Diagon Alley. There are floating Hogwarts acceptance letters, twinkling lights, and wands galore.
My Hogwarts letter is ABSOLUTELY floating in the Harry Potter store. I believe that with all of my soul.