Dax Shepard Accidentally Propositioned Kristen Bell's Crush for a Threesome
Dax Shepard and Kristen Bell are one of our favorite Hollywood couples. They're funny, they're relatable, and they seem to genuinely enjoy each other's company. And just like us, they also do embarrassing things that make their spouse cringe. Kristen recently told the story about the time Dax accidentally propositioned her #1 crush at the Golden Globes. A Riz Ahmed-Kristen Bell-Dax Shepard threesome? Could have happened!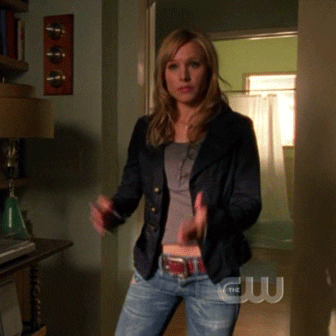 Image: Giphy
The Riz-Kristen-Dax Shepard threesome almost came about after an awkward encounter at the Golden Globes last year.
During a game of Truth or Dare Jenga for a Buzzfeed video, Kristen had to come clean about her craziest celebrity encounter. That's when she shared the hilarious story about meeting actor Riz Ahmed for the first time.
https://www.instagram.com/p/BWEgvy_hCFc/?hl=en&taken-by=rizahmed
In the video, Kristen says she has a huge crush on Riz, and that Dax knows that and is very supportive! She even calls him her "wingman".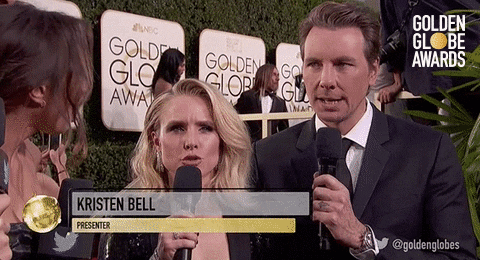 Image: Giphy
According to Kristen, they saw Riz at the Golden Globes last year. And then things got really interesting. Kristen said she was very nervous, but Dax insisted she go over and meet him. So Dax comes over and says, "I just want you to meet my wife. Riz, this is Kristen. She finds you very attractive."
https://www.instagram.com/p/BU4mrLkFKYm/?taken-by=kristenanniebell
Riz clearly didn't know how to respond to that. So he just stayed totally silent. Says Kristen, "I could tell how uncomfortable we made him…and then I kind of just walked away…"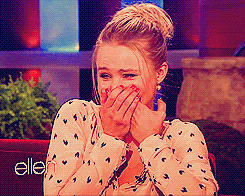 Image: Giphy
First impressions are so important, LOL. Riz will likely never forget THAT one.
We can totally see this playing out, and it's hilarious. Like what do you even say when a guy tells you his wife finds you very attractive? Um, thanks? I'm flattered and a little weirded out? Silence is probably the best option.
Watch Kristen tell the almost-threesome story herself below. You do you, Dax and Kristen, and we'll keep loving you for it.
Also read:
(Image: Instagram / @kristenanniebell)