activities
Target Workout Mom Took Her Routine to Walmart in a Big 'Eff You' to Haters
Remember Sia Cooper, the Target workout mom? She's a personal trainer and fitness guru who got people all riled up with her video of working out at Target. For whatever reason, people had some very judgey reactions to her getting her fitness on inside of Target. Well, Sia has a message for her haters: too damn bad. She's taking her show on the road, and lunging her way through the aisles of Walmart. Clapping back at the haters, one shopping trip at a time.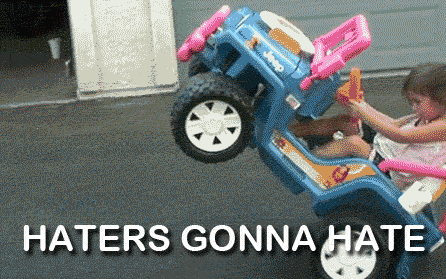 Image: Giphy
Apparently, some people commented on Target workout mom's video that she should be doing it in Walmart, where she "fits in better." So, she did.
In the caption, Sia says, "So someone negatively commented yesterday that I should've done my video in Walmart because I would've fit in better (in regards to my viral Target workout video) referring to the common thought that Walmart is a crazy, trashy place. Soooo… I did! Because that's how I clapback at my haters." YES GIRL. Yes.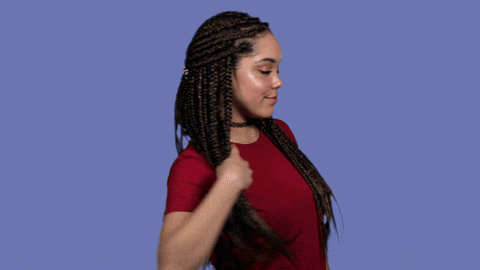 Image: Giphy
Sia's Walmart workout is even harder than her Target one! She's got a baby strapped to her chest and everything.
Some of the comments on her last video were people admonishing her for taking up space or bothering other shoppers. In the Target video, the aisles were pretty deserted. But there are shoppers everywhere in her Walmart video, and not a single one so much as batted an eye. Because literally NO ONE CARES. Except for judgey IG people, apparently.
Sia is going to continue to do her thing, haters be damned. Honestly, she's not bothering anyone, and she's an inspiration to thousands of followers. She even got a little workout in while shopping at Whole Foods. And we're guessing she wasn't even the weirdest person there.
Keep doing you, Sia! Find your joy, wherever that may be. And the next time we're at Target or Walmart or Trader Joe's and see a mom lunging her way down the aisles, we'll take a minute to give her a high-five. And maybe ask her to lift something heavy into our cart.
Also read:
(Image: Instagram / @diaryofafitmomofficial)