activities
Toy Makers Are Using YouTube Kid Influencers to Market to Children
By
|
Remember waking up at the butt-crack of dawn on Saturday morning and plonking yourself in front of the tv for hours to watch cartoons? Half the joy came from the cartoons themselves. But the other half came in the form of all the toy commercials that ran during those cartoon blocks. They were basically a televised wishlist for birthdays and holidays. But times have changed, and toy makers are looking for new ways to market to our kids. Instead of traditional advertising, they're reaching their key demographic through YouTube kid influencers. You know those toy unboxing videos your kid loves so much? Welcome to the new Saturday morning cartoon commercial.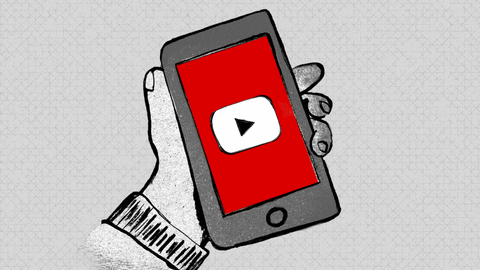 Image: Giphy
If you have a kid who watches YouTube, you're likely familiar with YouTube kid influencers. Unboxing videos, anyone?
Isaac Larian is the CEO of the world's largest private toy company, MGA Entertainment Inc. He was looking for the next "big thing", and after watching toy unboxing videos, came up with the ultimate unboxing toy. L.O.L Surprise hit the market in late 2016, and immediately became one of the hottest toys on the market. What's particularly interesting about the toy's success is that it was marketed without a single television ad. Not one.
Word about L.O.L Surprise spread another way: YouTube kid influencers. Toy makers send these kids toys, and they open them on videos and post the videos on YouTube. Some of the top kid influencer videos and channels get MILLIONS of hits and subcribers.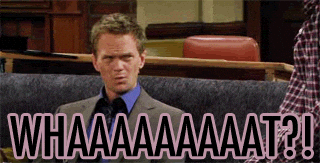 Image: Giphy
More and more toy makers are turning to YouTube kid influencers because of their authenticity. Celebrities are used to sell products all the time, but you know they were hired to do a job, and their endorsement doesn't necessarily carry much water. Kid influencers seem to GENUINELY love unwrapping and opening new toys. Have you ever watched one of those damn videos? Their joy is contagious. Victor Lee, senior vice president for digital marketing at Hasbro, says, "Influencers are able to relate better to kids than a scripted or overly produced traditional TV advertisement would."
Toy makers also consider a kid's engagement on their channel when deciding who to work with on a marketing campaign.
Some channels have millions of subscribers, making it difficult to keep up with fans. Isaac Quiroga is the director for video engagement for Mattel. He says his company focuses strictly on how much an influencer or channel engages with their audience. "Even though you're reaching a smaller audience, you tend to have a much more engaged smaller audience," he says. "From there we'll see a lift with the rest of our products, and our engagement drives purchase intent."
It's important to remember that while the videos our kids are watching are of other kids, those kids and their families are running an actual business. Toy makers pay them, quite large sums of money in fact, to feature their toys. So while your child's favorite YouTube kid influencer may in fact really love L.O.L Surprise, their excitement isn't exactly organic. Commercials are commercials, whether they're on tv or an iPad. So the next time your kid begs you for some weird toy you've never heard of (that is now completely sold out), check their YouTube history. Chances are, their favorite kid influencer is to blame.
Also read:
(Image: YouTube / EvanTubeHD)