News
Jill Duggar Makes Out With Husband Under the Mistletoe and Fans Think They See a Baby Bump
By
|
With Duggar Instagram photos comes the pregnancy suspicions. A seemingly innocent photo of Jill Duggar and her husband, Derick Dillard, kissing under the mistletoe has turned into the search for a baby bump. Are the parents of two expecting? The Jill Duggar pregnancy rumors have started!
"That time of year when you look for as many opportunities to kiss under the mistletoe," Dillard captioned the photo on Instagram.
And that sparked a whole lot of comments on if there's a Jill Duggar pregnancy to watch now…
The two are held in an embrace, Dillard with his creepy stalker hair, and Jill with her arm around her husband's shoulder. But if you take a closer look at Duggar's belly, it's not looking quite as trim as usual. There definitely seems to be a bit of a bump hiding under there. Now, this could all be speculation, a trick of the light, the angle of her body, but fan suspicions can't be denied!
While Duggar fans love a good baby announcement, Jill and Derick don't have the best parenting track record according to their fans. It seems that more often than not when the pair shares a snap of their sons – Israel and Samuel – they are bombarded with criticism. Welcome to life as a mom on the internet.
"Jill enjoys procreating, but once the baby is born, she's not interested in the least in the actual parenting," one fan posted on Facebook, according to InTouch Weekly.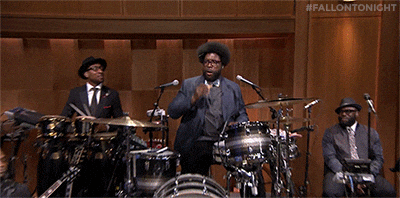 The latest parenting controversy for Duggar and Dillard happened over Thanksgiving. Duggar shared a photo of the family eating their holiday meal. However, it seemed that they decided that it was a great idea to leave their 5-month-old sitting on the floor while they indulged. Do they not have a high chair? A carrier? A swing?
Another controversial photo of their 5-month-old included a tortilla hat. The family was spending some time visiting a friends farm earlier this year but seemed to have forgotten Samuel's hat.
So, Jill improvised and put a tortilla on his head. Sure, it might have kept him from getting sunburned, but it wasn't going to keep her from getting burned online.
With all the grief they get on social media, how do you think people will react to a pregnancy announcement?
(Image: Instagram / @derickdillard)