News
Jill Duggar's Husband Debuts What Fans Believe Is the Worst Haircut in the History of Ever
By
|
It's official, Jill Duggar's husband has the worst haircut in the history of haircuts. While some fans of the reality TV couple have been busy worrying about Derick Dillard's health, and others are outraged by his hate-filled tweets, many couldn't stop looking at his ridiculous locks in a recent photo.
It's well known that Dillard gets his hair cut by Jill, instead of going to a barber. But it seems that it's time for the 29-year-old to just spend $20 and indulge in a professional cut.
The terrifying cut in question can only be described as something you'd see on a creepy uncle from 1970's.
https://www.instagram.com/p/Bcn9jdVF2jz/
A bowl cut or a mullet might be a better look for Dillard than this atrocity. Seriously, does he think he looks good like that? Jill, do you think he looks good like that?
People flocked to the Instagram photo to share their own opinions on what Dillard looked like. Some said he looked the scariest thing of all — that he's turning into Jill's dad, Jim Bob Duggar.
And a barrage of other comments.
"I'm sorry, but everything about this photo is creepy ?"
"I like this family but this guy looks like someone on the 70's show. ?"
"ahahaaaaaaaa! Cuz he is a SLOB!!!"
Actually, it isn't just Dillard's hair that is concerning. After the couple came back from their missionary work in South America, Dillard started to look particularly gaunt. He had clearly lost a lot of weight and seemed paler than normal. Many were concerned that there was an underlying health problem, though there hasn't been any official report, according to Inquisitr.
The Duggar and Dillard are officially back in the US and living in Arkansas, where Dillard started working at Cross Church College. While the father of two has been looking a bit healthier, gaining weight, it doesn't seem as though he cares too much about his overall health – or his looks for that matter.
"Mmm… deep-fried twinkies & corndogs… one of my favorite late-night snacks!" Dillard posted on Instagram recently.
Neither of those foods has any nutritional value whatsoever. Though if that is what Dillard eats on a regular basis, then it would certainly explain why he has gained back some of his weight. Of course, if he is ill from his trip abroad, then this is not the way to get healthy again.
While it's nice to see that Dillard isn't as thin as a skeleton anymore, I do have some words of advice.
1. Stop eating raw cookie dough and eat a piece of fruit.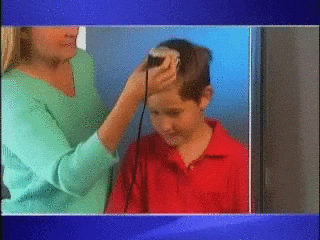 What do you think? Let us know your thoughts in the comments!
Also read:
(Image: Facebook/Jill Dillard)Â