This New iOS Feature Needs to be Active on Every Woman's iPhone
Every iOS update brings with it some cool new features. Some are obvious, like screen and interface changes. Others, you'll have to go digging for. One important new feature on the iOS 11 update is getting some attention, and we have to say, it's about time. If you have an iPhone and update to the new iOS, you'll have access to something called "Emergency SOS". This simple little feature is a game-changer.
And potentially, a lifesaver.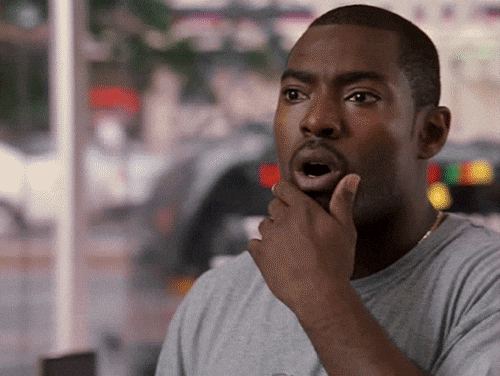 Image: Giphy
The new Emergency SOS in iOS 11 allows you to contact emergency services without dialing or using Siri.
Quickly push the sleep/wake/power button on the side of your phone 5 times, and your phone will put you in contact with emergency services. It can even be done from a locked phone.
If you have emergency contacts set up in Health, the new feature will also send them a message with your location.
Previous iOS versions allowed you to call emergency services from a locked phone. You could also direct Siri to call by saying "Charge my phone 100%". But both of these options required you to do or say something that could alert others that you were calling 911. In a situation where your safety depended on not drawing attention to yourself, this could be dangerous.
There are measures in place to prevent you from accidentally calling 911 if you have this feature turned on.
First of all, if you want your phone to place a call to emergency services automatically, you'll need to turn on Auto Call in your settings. Once you've pushed the button 5 times, a 3-second countdown will start, so you can cancel the call if necessary. The countdown has an alert, which can also be turned off (if you don't want the noise alerting anyone around you that you've called).
https://www.instagram.com/p/BZbp9_UB0Gl/?tagged=ios11
The feature is only available in certain countries, for now. iPhone users in the U.S., UK, Australia, Belgium, Japan, and a few other countries will have access.
But, it is a start. This new feature could be really beneficial for women, especially. For instance, a woman experiencing domestic or intimate partner violence can summon help discreetly. In many cases, calling 911 can escalate an already dangerous situation. Emergency SOS can get help to women in danger, without alerting their attacker.
Word about this feature is traveling quickly.
https://twitter.com/the_mike_wk/status/910476458958753792
We're happy to see this on the new iOS, and we hope people make use of this important feature. While there may be some concern about accidentally calling 911 in a non-emergency, it seems unlikely. At this point, anything to help women feel safer is a great step in the right direction.
Also read:
(Image: Twitter / @anonymoustits; Instagram / @tgfdaily)