News
Mom Investigated for Human Trafficking After She Joked About Selling Her Son
By
|
We all make silly jokes about our kids on social media from time to time. But do we really know who's reading what we share? A mom in Mississippi found herself living an absolute nightmare when a tweet she sent about her son triggered a human trafficking investigation. Alex McDaniel is the Director of Content and Audience Development for "Magnolia State Live". She became the subject of a CPS investigation after someone anonymously reported her to authorities. The crime? She joked about having a 3-year old for sale.
Not a joke: a woman was investigated for human trafficking after joking she had a 3-year for sale on Twitter.
The nightmare began when a follower reported one of her tweets to CPS. Alex says a male tipster called the state's child abuse hotline and reported her for attempting to sell her son. During the call, the man cited Alex's "history of mental illness" as the reason for her trying to sell her child on Twitter
.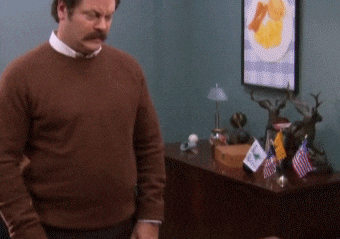 Alex's tweet told a sweet story about a conversation with her toddler. Alex included the OBVIOUS joke, "3-year old for sale. $12 or best offer."
Aside from the fact that $12 is way too low to charge for a 3-year old, it was clear Alex was making a joke. But one anonymous follower felt differently, and his phone call triggered what Alex calls "the most hellish week of my life." She was notified of the accusation when a caseworker and supervisor from CPS came to her office, along with a sheriff's deputy. She was told she would have to take her son out of school that day, so they could verify he was fine and not in any danger.
Alex says, "So I went to his preschool, pulled my son out of a deep sleep during naptime, and did everything in my power not to cry in front of him on the drive back to my office."
Twitter hit a new low for me this week and I'm not about to stay silent about it. Here's why. pic.twitter.com/PkknLD3WV1

— Alex McDaniel (@AlexMcDaniel) October 2, 2017
In addition to authorities speaking with her son, Alex also had to undergo a home visit, where a caseworker would inspect her home. With the help of a lawyer, she was able to have the case dismissed in a matter of days. She says she understands why CPS took action, and places no blame on the agency. "Everyone has a job to do, and I don't blame them for doing what they felt they had to do in this case", she said.
But she questions the intentions of the still-anonymous tipster. As a journalist, Alex understands she has enemies. She says it's hard to believe the call was made because someone mistook a joke for human trafficking.
It's an incredibly upsetting and scary situation, and we're glad she was able to get it resolved quickly. Going after someone you don't like is one thing; attacking someone's child is beyond the pale. Not to mention the time and resources this goose chase took away from actual children and families in need. We understand why the agency responded the way they did, but we hope they have policies in place to prevent this from happening to innocent families ever again.
Also read:
(Image: Facebook / Alex McDaniel)