working mom
10 Ways Working Moms Can Feel Closer To Their Kids
By
|
When I went back to work, I was very concerned about how my relationship with my children would change. Having stayed at home with them for a few years, I knew them like the back of my hand and had become quite adept in all ways of caring for them. Thinking about how it would go as a working mom made me worry about whether the closeness we had would fade away over time as I let Momma Daycare take over.
Now, I am almost four years in and I can tell you that my relationship with my kids is wonderful and does not seem to have suffered any damage as a result of my working outside of the home. I have to say, though- it takes some effort. I work 8-5pm, Monday through Friday, and counting the commute, I am without my kids for a good ten hours every day. With their bedtime being 8pm, we are left with a a very small window of time during the week to be together. I definitely had to give some thought as to how I would still feel like a present mom to my kids when my mind would be in 1000 different directions in the course of a typical work day. Here are 10 ways working moms can feel closer to their kids:
1. Keep Photos Of Them At Your Desk
This may seem like sort of a "duh" but truly, it is the best idea. I have overhead cabinets at my desk that I tape all kinds of pictures too- mostly, from vacations we've been on so I can be doubly in my happy place when I look at them.
2. Call And Email Your Daycare Workers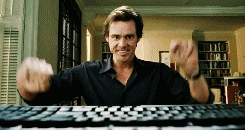 There have been many times where I simply email our daycare girls to say I miss my kids and wanted to know how the day was going and they will shoot me back a picture or tell me a little story. It makes me feel better to have access to them whenever I want.
3. Plan Special Outings For Weekends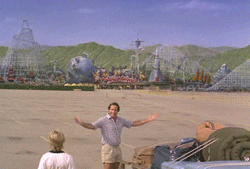 This is more for slightly older kids that can understand what's going on. I will tell my kids all week about the fun things we will do together on the weekend and we will count down the days together. It's nice for us all to have something to look forward to while grinding out the work week.
4. Wear Something That Reminds You Of Them
My kids make me bracelets and necklaces all the time and I wear one to work some days and I love to glance down at it and remember my kiddo. For babies and toddlers, you could get a cute necklace with their initials or something that reminds you of them.