Entertainment
Classic My Little Pony Toys Are Coming Back, in Some Apparent Scheme to Make Me Spend All My Money on Toys for Myself
By
|
Hot on the heels of the announcement that the original Polly Pocket toys are being re-released, another part of our childhood is about to make a comeback. Toy company Basic Fun is releasing a series of classic My Little Pony ponies! Just like the ones we had when we were kids! Remember the hours spent brushing their colorful manes? Well clear your schedule, because there is plenty of mane brushing in your future.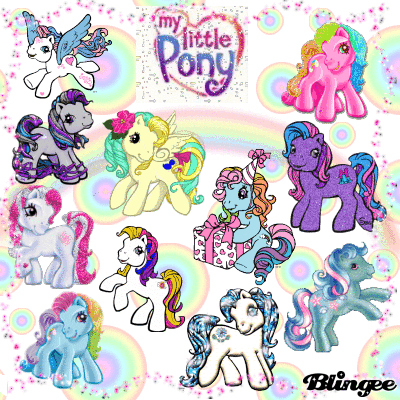 Image: Giphy
The classic My Little Pony toys look almost exactly as I remember them. Nothing against the new reincarnation of ponies, but classic pastel ponies are where it's at.
In honor of the 35th anniversary of the brand, Basic Fun is releasing two series of ponies: Collector and Rainbow. Each series has six ponies, and they really took it back to basics with these gorgeous toys. Simple pastel bodies, large cutie marks, square snout, and luxurious, brushable manes. Each pony comes with a brush and ribbon, along with a small pamphlet.
The Collector Ponies include Minty, Blue Belle, Butterscotch, Snuzzle, Blossom, and Cotton Candy.
The Rainbow Ponies include Sunlight, Starshine, Windy, Parasol, Skydancer, and Cotton Candy.
The Rainbow Ponies all the signature rainbow mane, and GET THIS: they smell! These are the coveted scented ponies, the ones we'd trade for and rarely touched so as not to rub off their sweet scents. Rainbow Cotton Candy was my JAM. OMG, I can smell it right now.
The new classic My Little Pony dolls are available now at Target and Toys-R-Us for $10 each (in-store only, just like the 80's!). The Rainbow Ponies will hit shelves sometime in August. I kind of wish they came out at the same time, but whatever. I've waited 35 years, I can wait a few more months. It'll give me time to find a hiding place for my ponies where my grimey-ass kids can't find them.
(Image: Basic Fun)