27 Iconic TV Episodes That Totally Nail Real-Life Parenting
Many of us watch TV to escape. But there is something about watching television that also reflect or mirror our lives in some way. Often, the best episodes of a show are the ones that we connect to because they offer us a little insight or mirror our lives in some way. And once you become a parent, the best episodes of a show are often somehow about parenting or family oriented. Sitcoms usually do it best, because not only are they funny, they use that humor to highlight the realities of being a parent. The best episodes make you laugh and make you cry. Either way you're feeling something.
When you find yourself nodding along and saying, "YES," that is when you know you're watching one of the best episodes of a show. Because the best episodes are the ones that we connect with. Even if it's not on every level, there's something there at its core that makes us return week after week. Right now, there are so many shows, past and present that offer us that little peek into what everyday parenthood is like. Shows like This is Us, that makes you weep but you also see yourself somehow, or a show like the now canceled One Day at a Time, that makes you laugh and cry in one episode. These are some of the best shows on television because they give you room to connect. This is by no means a definitive list of the best episodes of TV shows about parenting, but they're some of our favorites.
This Is Us (Season 1, Episode 9) The Trip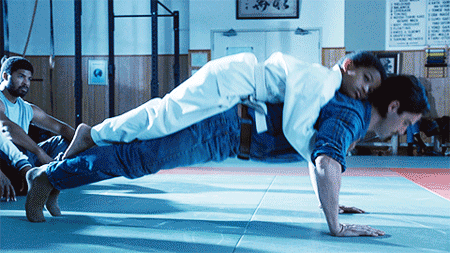 The episode "The Trip" features arguably one of the most heartwarming scenes in the first season of This is Us. When a new family friend suggests that young Randall needs to be around more black men, Jack and Rebecca find a karate dojo run by a black man. As a part of the ceremony welcoming Randall to the group, Jack is tasked with doing pushups with his son on his back. Seeing little Randall on his dad's back is a moment that affirms their bond. When Jack tires, the other black dads step up and carry Randall on their backs, cementing the fact that both Pearson men have found their community. Seeing that image makes it one of the best episodes because it hits you right in the feels.
The Golden Girls (Season 6, Episode 12 ) Ebbtide's Revenge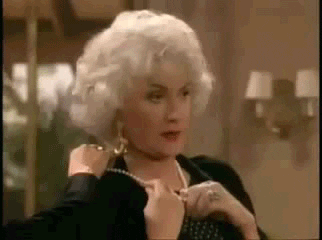 There are great episodes of The Golden Girls, but this is definitely one of the best episodes. Dorothy's younger brother Phil dies, and the family is having him buried in Miami instead of New Jersey. Phil, who is never seen during the series, was a crossdresser his entire life. Sophia is also forced to confront Phil's wife, who she's never gotten along with. She can't understand why his wife didn't try to stop his crossdressing, even though it was happening long before her. In the end, Sophia is forced to confront her grief over not only the loss of her son, but accept who he was.
The Cosby Show (Season 2, Episode 22 ) Theo's Holiday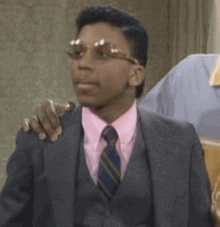 This is arguably one of the most well known and best episodes of the series. When Theo tells his father that he believes adult life will be a breeze, Cliff decides to teach his son a much needed lesson. While he's out, the whole family turns their house into the "Real World Apartments," and Theo is now an adult on his own. He hilariously realizes that adulthood isn't all it's cracked up to be when he has to find a job (as a model), get an apartment, furnish said apartment, and still somehow take care of himself on a small budget. And he has to deal with his little sister as a shrewd bank loan officer. Then he recruits his best friend Cockroach to help!
The Fresh Prince of Bel-Air (Season 4, Episode 24) Papa's Got a Brand New Excuse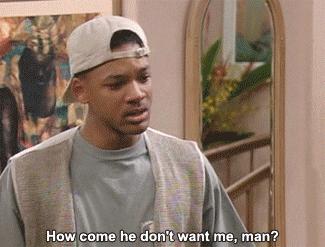 No doubt, this is arguably one of the best episodes of the show. Will's father returns after walking out on his family 14 years ago. Understandably, Will is eager to have a relationship with his father, almost instantly forgiving him for the past. However, Will's Uncle Phil knows that things are likely not what they seem, even though he tries to stay in his place. Will and his dad are having a wonderful time reconnecting. So, when his dad proposes a father/son cross country drive, Will says yes. Sadly, it ends as Uncle Phil predicts, with Will's dad trying bail. Will confronts his father, and then cries on his Uncle Phil's shoulder "" realizing his uncle is the only true father figure in his life.
Everybody Hates Chris (Season 4, Episode 22) Everybody Hates the G.E.D.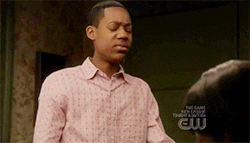 In the series finale of the show, Chris, has been taking several buses to get to school everyday since he was in 7th grade. Schlepping all the way across Brooklyn to be at a school where no one respects him is taxing. And then to top it all off, he finds out that if he's late one more time, he will have to repeat the 10th grade, which he is adamantly against. Of course, he is late, and he makes the decision that he is dropping out of school. At first, his mother Rochelle wants to literally beat some sense into him, but ultimately, she allows Chris to get his G.E.D. on the condition he gets a job.
One Day at a Time (Season 3, Episode 13) Ghosts
Ever since Elena came out as gay to her father at the end of season one, their relationship has been strained. So when he turns up at the end of season three, finally sober and engaged to be married, he's turned over a new leaf. After asking Elena and her brother Alex to stand with him during the wedding, Elena worries about making her speech at the reception. Because she fears she can't tell her father the truth about how he hurt her. During the reception, Victor makes a speech, revealing how much he hurt his daughter by not accepting her. They embrace, and have the father/daughter dance he skipped out on during her quinceaňera.
Grey's Anatomy (Season 14, Episode 10) Personal Jesus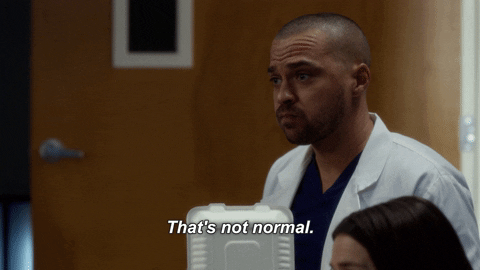 One of the most recent best episodes of the long running show. Jackson and Bailey have a patient together "" a 12-year-old black boy who is shot by a white police officer. He comes into Grey/Sloane after being shot in the neck when he was trying to get into his house in a rich neighborhood. This causes Jackson to open up to April about his experiences as a young kid living in an affluent neighborhood. After the young boy dies, Bailey and her husband Ben talk with their teenage son Tuck about what he should do if he's ever in a situation with the police, a conversation many black parents must have with their sons especially.
King of the Hill (Season 13, Episode 8) Lucky See, Monkey Do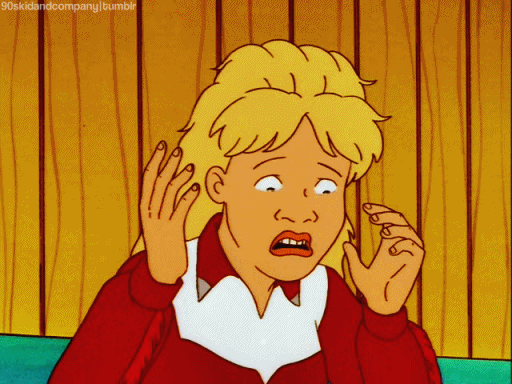 First time parents Luanne and Lucky are pretty easily influenced. Of course, know-it-all aunt Peggy has been giving them all sorts of advice about child rearing. She fancies herself as the perfect parent, despite the fact that her only child is now 13 and she may not be up to date on everything she needs to know. So when Lucky invites his "modern mom" sister to Luanne's baby shower, the two women clash over how to best raise a child. Luanne soon realizes that she can take a little from both of them, and that she can figure it all out on her own too.
I Love Lucy (Season 2, Episode 13) Lucy Hires An English Tutor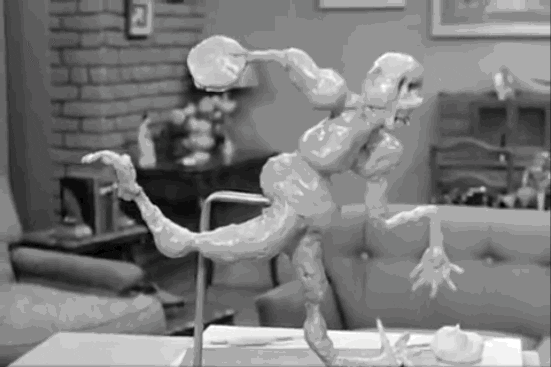 Expecting first time mom Lucy Ricardo worries that her unborn child will not be able to understand her husband's thick accent. After all, she barely understands him after 13 years. So she does what anyone would do, she hires an English tutor to teach Ricky how to speak "proper" English. Of course, in true Lucy fashion, comedy ensues. Turns out, the "tutor" is really an out of work actor who is looking to get cast in Ricky's next show! So, they indulge the man by agreeing to perform an absolutely ridiculous song he's composed. And in the end, Ricky's English is still the same!
The Golden Girls (Season 5, Episode 13) Mary Has A Little Lamb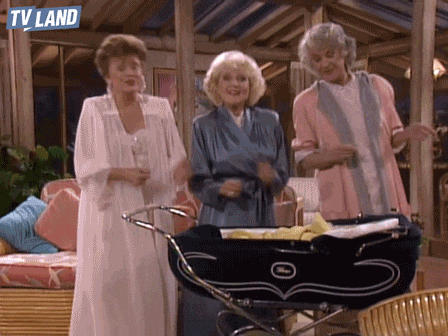 The girls discover that their young neighbor, a girl who lost her mother at a young age, is pregnant. And on top of that, the baby's father is off at college, and her father has kicked her out of the house. With nowhere to go, the girls allow her to stay with them, helping her to prepare for the ways her life is about to change. Dorothy, having been a teen mother herself, knows how important family is in this situation. So, she implores Mary's father to make up with his daughter by telling him one of Rose's St. Olaf stories, much to Dorothy's chagrin. And shockingly, it works!
Bob's Burgers (Season 5, Episode 20) Hawk & Chick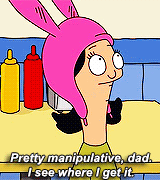 Bob and Louise meet Kojima, star of their favorite Japanese samurai movie series, Hawk & Chick, Kojima and his real life daughter Yuki were the stars. Kojima reveals that he and Yuki haven't spoken in 30 years and he's in town to try and reunite with her. Louise and Bob get the brilliant idea to host a Hawk & Chick movie festival, convincing themselves and Kojima that Yuki will show up. Things don't go quite as planned of course, and after having Yuki reject the idea, Louise tells Bob she's afraid their relationship will fail one day. He assures her that it won't, and in the end Yuki and Kojima reunite.
The Simpsons (Season 1, Episode 6) Moaning Lisa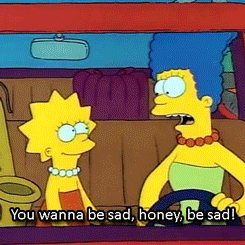 We know The Simpsons for its absurdity and irreverence, but this episode from the first season is surprisingly tender one. Middle daughter Lisa wakes up inexplicably sad one day. Despite her parents best efforts to cheer her up, she gets more sad, going so far as to lament the state of the world. Lisa meets a blues saxophonist who teaches her how to channel her sadness into music until Marge drags her away. Giving her daughter a little tough love, Marge convinces Lisa to put on a happy front until she sees the damage pretending is doing. In the end, she does what she can to support her daughter's true happiness. This is one of the best episodes, but is often forgotten.
The Cosby Show (Season 1, Episode 22) The Slumber Party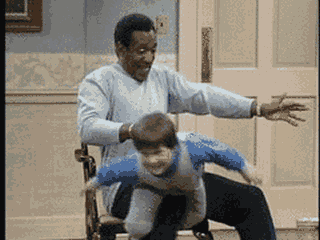 When youngest Huxtable Rudy laments that no one wants to play with her, Cliff gets the brilliant idea of inviting some of her friends over for a last minute sleepover. There's just one hitch "" his wife Clair is out of town, and all the older kids bail on helping him. So now, it's one middle aged dad versus a half dozen kindergarteners (including a young Alicia Keys!) Of course, everything is mayhem, even when Cliff almost blows his knee out doing his famous "bucking bronco" routine. It isn't until Grandpa Russell shows up that the children finally behave, having been bribed by the old man to do so.
Brooklyn Nine-Nine (Season 5, Episode 10) Game Night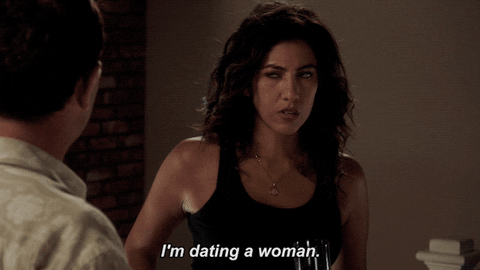 In one of the best episodes of the series, Rosa tells her co-workers that she's bisexual during a briefing, but also confesses that she has yet to tell her parents. Knowing that she has to tell them, she invites Jake out to dinner with her and her parents. At first, they pretend to be a couple, until Jake's fiancee calls and he is forced to reveal the truth. Rosa comes out to her parents, who have a lot of trouble accepting her truth. During a family game night, they still aren't accepting her sexuality, deeming it a "phase." The next day, her father comes and tells her that he loves and accepts her, but her mother needs more time. As a result, they postpone their regular family game night.
One Day at a Time (Season 1, Episode 11) Pride & Prejudice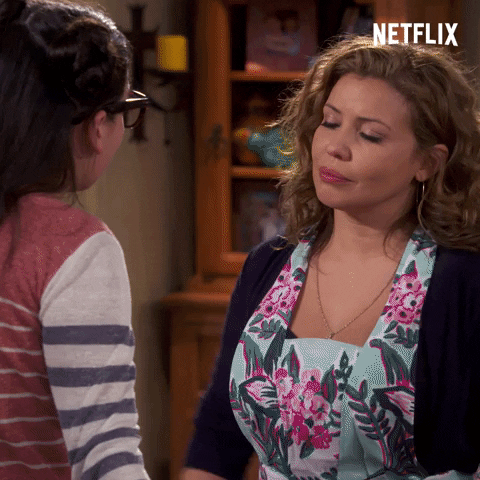 After the shocking revelation that her teenage daughter Elena is gay, single mom Penelope must face reality. She obviously loves her daughter very much, but she has no idea how to support a gay teenager. At a total loss for how to move forward, she seeks advice from Ramona, a lesbian from her therapy support group. During their conversation, Penelope reveals that she is mourning. Mourning the fact that there are things she and Elena will never bond over, like boys and relationships. She also expresses her fears of never having grandchildren and bonding over pregnancy. At the end of the conversation, Penelope is able to support her daughter the way she needs.
The Goldbergs (Season 2, Episode 15) Happy Mom, Happy Life
Beverly Goldberg puts the "mother" in "smother." And this is proven true when Adam has to do one of those school projects where you have a baby. He chooses his crush, Dana and they must care for a Cabbage Patch Kid. Of course, Beverly turns into the "grandmother" from hell, making Adam feel he has to choose her over Dana. Adam then allows Dana to talk to his mother, with naturally disastrous results. When the kids ask "grandpa" Murray to babysit, Bev gets in the way and loses the doll to a dog. In the end, Adam stands up to his mom, and she stays out of his and Dana's way while they hang out in his treehouse.
The Golden Girls (Season 5, Episode 10) All That Jazz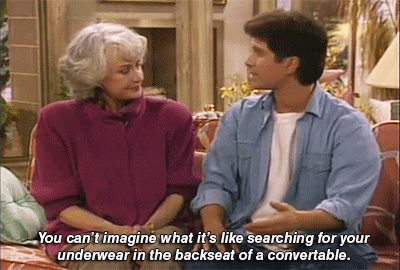 Dorothy's son Michael always shows up with some sort of surprise "" this time, his wife has kicked him out and he quit his job. As every good mother does, she allows him to stay, even though he's a grown man. Soon, he becomes a burden and she pawns him off on his father Stan. But then, they both realize that their son is never going to grow up if they continue to coddle him. They know that it's for his own good, but it's hard, even when your kid is an adult. So, they make the tough decision to force him out of the nest for the last time. It's one of the best episodes because it shows that our parenting problems don't end when our kids grow up.
Black-ish (Season 4, Episode 14) R-E-S-P-E-C-T
Having two teenagers in the family (one of them being away at college) really comes to a head in this episode. Dre and Bow learn that both of their elder children, Zoe and Junior are sexually active. But what this episode does best is highlights how gender ties into losing your virginity. Dre is "proud" of Junior for losing his virginity, while he seems to mourn the loss of his daughter's innocence. Bow expertly points out you cannot congratulate for son for "taking" someone's virginity while crying over your daughter losing hers. In the end, he is able to come to terms with his sexism and teach Junior a valuable lesson.
This Is Us (Season 3, Episode 9) The Beginning is the End is the Beginning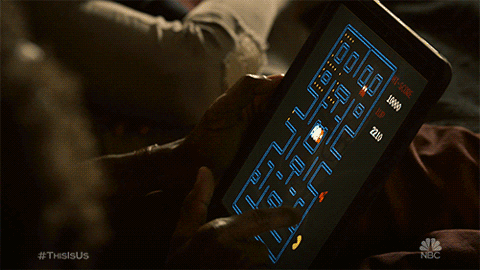 Randall and Beth Pearson are the epitome of #goals across the board. They've established themselves as the parents many of us aspire to be, but also wish we had. In this episode, while dealing with stress from Randall's campaign, there is some friction. But when Tess, after having previously revealed to her aunt Kate that she identifies as gay, comes out to them, they put everything aside to support their daughter. After she reveals that she didn't want to tell because she was afraid of making it a "thing," they assure her that their love for her will never falter. Privately, they share their fears, but would never let her know.
Everybody Hates Chris (Season 4, Episode 3) Everybody Hates Homecoming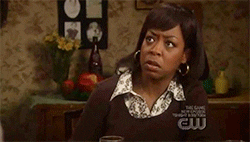 Chris's well meaning (albeit racist) principal sets him up with a new black girl in his school. He asks her to the Homecoming dance, and she agrees, on the condition he meets her parents. The show then turns into a spoof of The Cosby Show. Meanwhile, Chris's mom reveals to him that his best friend is missing, and takes him all over NYC to find him. When the girl's father comes to the house to confront Chris for standing up his daughter, Rochelle threatens to slap the sweet potato pop out of the man for disrespecting her son in her house.
Fresh Off the Boat (Season 2, episode 20) Hi, My Name Is"¦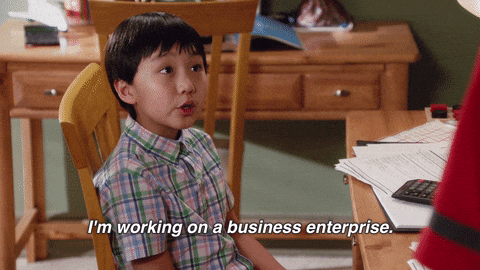 When the family toaster breaks, the family takes youngest son Evan to the bank. If he opens a bank account, they get a free toaster. But as he goes to sign the paperwork, he faces a major dilemma, what name to use. He spends the rest of the episode deliberating over using his American name or his Chinese name. Parents Louis and Jessica don't actually help at all, hilariously recalling how they each chose their American names. And then they reveal that the name Evan doesn't really hold any significance, it was the name of the nurse helping to deliver him. In the end, Grandma Huang comes through, telling Evan that names don't make you, you make your name. It's one of the best episodes because it shows that parenting is hard, no matter your culture.
Modern Family (Season 4, episode 19) The Future Dunphys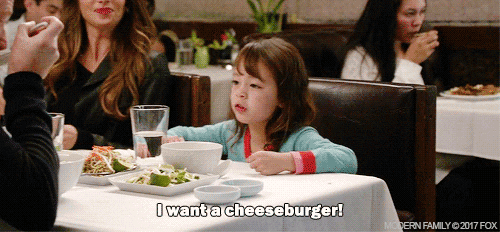 An attempt at trying to connect young Lily with her Vietnamese heritage has hilarious results for Mitchell and Cameron. On their way out to a girl's day lunch, Lily asks Gloria if she knows that she (Lily) is gay. This forces Mitch and Cam to explain to their daughter the difference between sexuality and nationality. She claims to be gay because that's all she really knows about her dads' background, and she just wants to be like them. So, they bring her to a Vietnamese restaurant to show her a little about her culture, which she vehemently rejects. In the end, her causing a scene makes her realize just how much she is her fathers' daughter.
One Day at a Time (Season 2, Episode 8) What Happened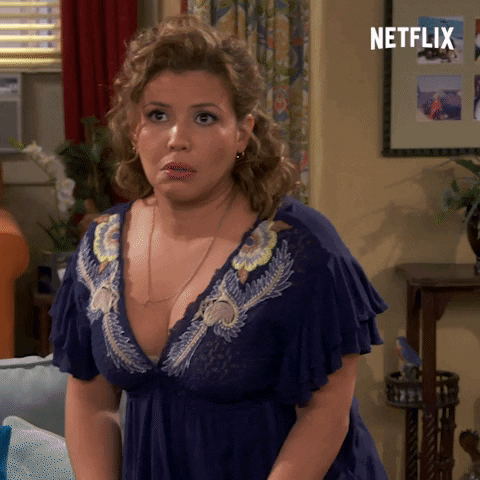 Penelope tells her family about the events leading up to Elena's birth. She and her ex-husband Victor had just moved into their house, and Penelope's parents Lydia and Berto moved in with them. Even though Penelope is against it, she begins to realize how helpful having them around turns out to be. When Elena is a newborn, the family sits in front of the TV and watches the news of the September 11th attacks. Realizing that he must do whatever he can to protect his family, Victor declares that he will re-enlist in the Army. Even though she is scared, Penelope agrees to re-enlist too. They will face this as a family.
Full House (Season 6, Episode 15) Be True to Your Preschool
After a friend talks about the importance to getting their young children into a good preschool, Jesse lies on the application to a prestigious school. Fearing that the twins, who are very normal little boys will be less than average if they don't get in, he comes up with some seriously elaborate lies including that he and Becky are "ambassadors" and that the twins are bilingual. Obviously, they get an interview for the school, where Becky finds out about what Jesse did and they're forced to fess up. Even though they lie, the twins still get in. The foreshadowing in this makes it one of the best episodes.
Black-ish (Season 3, Episode 10) Just Christmas, Baby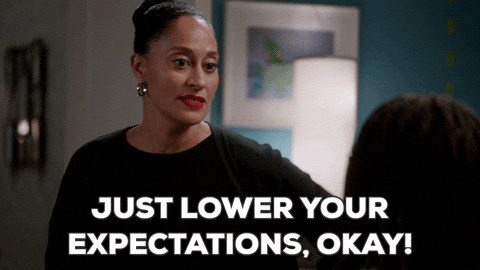 When Dre's friend Gigi comes to visit over the holidays, she raves about all the benefits of modern motherhood. As a first time mom, and one during this time with an abundance of technology, she thinks she's got it all figured out. Rainbow, who is already a mom four times over and pregnant with number five, knows that there is more to motherhood than apps and YouTube tutorials. Gigi and her husband claim to have to work out of town and leave the baby with the Johnsons. Really, they're at a hotel sleeping. Because they realize that no matter what, babies are a ton of work!
Parenthood (Season 5, Episode 18) The Offer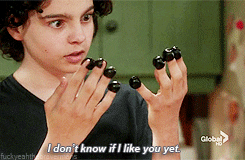 Adam and Kristina Braverman somehow manage to handle every hurdle thrown at them with grace, even when they're breaking down. Max's Aspergers is a challenge for him and them, but this episode shows just how raw those challenges are. After a classmate pees in his canteen, Max begins to question why he's not like his peers. "I think I'm a freak," he tells his parents. As he sits in the backseat asking his parents why he's different, Kristina climbs into the backseat. She's embracing her son, allowing herself to feel the true feelings of helplessness she feels over him often.
The Cosby Show (Season 5, Episode 25) Day of the Locusts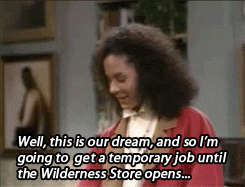 Being a new mother to the family's first grandchildren is hard. Eldest Huxtable child Sondra finds this out the hard way when she falls ill. Even though she's taking all the safety precautions she needs to protect her infant twins, her mother and mother in law somehow convince her to turn the babies' care over to them. The grandmothers then go off on a grand adventure with the babies, and a distraught (and exhausted) Sondra shows up in a fit of rage. Everyone gets a lesson in how to quickly make an overtired mom angry, but ultimately the grandmas do apologize for their behavior.