Childrearing
Jim Bob Duggar REALLY Likes PDA, Just Not for His Daughters
By
|
Jim Bob Duggar, patriarch of the Duggar clan, has all kinds of rules for his kids. Most of the rules seem to apply only to his daughters, but they're all absolutely ridiculous. No "front hugs", no hand holding, no unchaperoned dates, no social media: all of these apply to the Duggar kids until they're married off. So obviously, PDA is probably frowned upon, right? Well, according to Jim Bob and his weird penchant for forced PDA, it seems a little "all for me and none for thee".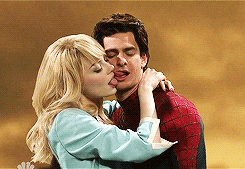 Image: Giphy
Jim Bob Duggar is pretty fond of smooching on Michelle in public, even when she looks uncomfortable with the affection.
There have been a few instances of Jim Bob's awkward PDA on their show, Counting On. In one scene, Jim Bob literally humps Michelle in front of Jessa and her fiance, Ben Seewald. There have been numerous sloppy kisses planted on Michelle, while she sort of smiles and goes along with it. It's super weird, and incredibly awkward.
And yes, Jim Bob and Michelle are married. So perhaps his rules about touching and PDA don't apply to them. But for someone who preaches the value of modesty so adamantly, he sure doesn't seem to practice what he preaches.
And then there's this creepy tidbit: in another episode, Jinger is forced to talk about her married sex life WITH HER PARENTS. Like, I thought the whole point of the daughters marrying off was so that they could get out from under his thumb? Parents talking about sex with their kids is important; parents talking about the details of their children's sexual lives when they're grown and married is … weird. Let's not forget the time Jim Bob "taught" Jessa and Ben how to kiss. I mean.
DO NOT WANT, NO THANK YOU.
There are many, many issues to take with the Duggar family and their lifestyle and religious fervency. But it's especially infuriating to see double standards applied within the family (like the rules for daughters that don't apply to the sons), and see those double standards come from the "top".
(Image: Facebook/Duggar Family Official)