Stuff
School Canceled Due to Clown Attack
By
|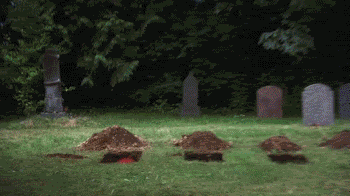 The creepy clown trend is arguably one of the very worst things to come out of 2016, and that's really saying something, because 2016 is establishing itself as one horrible, awful, very bad year. With as terrible as 2016 has been, it makes a certain kind of sense that one of the year's biggest trends is dressing up like a clown and scaring the shit out of people. 2008 had talon-heeled shoes, and 2016 has people dressing up as clowns and threatening people, and the dumb trend is actually getting serious now that people dressed as clowns are threatening violence at schools. 
According to WCPO, schools in Reading, Ohio, cancelled classes today because a person dressed as a clown attacked a woman and threatened a school last night. 
Most of the clown pranks have just been people loitering around wearing clown costumes, and a couple have even been viral video stunts. But last night police say a woman was attacked by a person in a striped outfit, red wig and white clown mask, who she says grabbed her by the throat and said, "I should just kill you now." and "Students and teachers (will) wish they were never born at the junior and senior high school today."
Police who came to the woman's aid notified the district schools superintendent, who decided to cancel class on Friday in light of the threat. There is reportedly a homecoming game and parade scheduled for today, and a dance scheduled for Saturday, and those will still go on, but there will be extra police around for security.
This isn't even the only clown-related terror threat in Ohio this week. Last night and this morning two separate, unrelated Ohio kids–one junior high school student and one high schooler, both from different districts–were arrested for making "clown threats." Dressing up as a clown is a weird trend, but threatening school violence is terrorism, regardless of what a person is wearing while doing it.
According to local police, the student arrested on Thursday night has already been in court for a plea hearing and has been charged with making terrorist threats.
Police reportedly do not yet have a suspect in custody for the threat and the attack on the woman last night. Parents in that area must be scared to death. Canceling school for a terror threat is appropriate, but the game and the dance are still going on.
This clown thing has gotten way out of hand, and it doesn't seem to be stopping. Someone's going to get hurt.