Entertainment
Grab a Box of Tissues and Cry With Me During the Trailer for the Mr. Rogers Documentary
By
|
"Would you be mine? Could you be mine? Won't you be my neighbor?" It's been 17 years since Mr. Rogers' Neighborhood went off the air (and 10 since networks stopped rerunning the show), but it feels like we need him now more than ever. Fred Rogers, who passed away in 2003, was everyone's favorite neighbor, and an integral part of most of our childhoods. He was GOOD. And pure. And treated children like the little humans they are, tackling tough subjects in ways they'd understand. I miss him so, and I'm saddened that my own kids won't grow up with him. But a new Mr. Rogers documentary can give them a glimpse into the magic that was the Neighborhood of Make-Believe. The trailer for the documentary was released today, and you're going to need an entire box of tissues to get through it.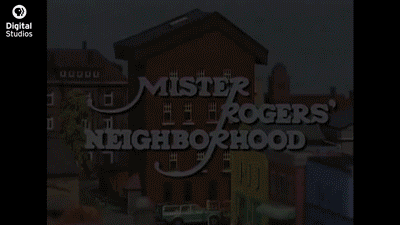 Image: Giphy
The Mr. Rogers documentary, Won't You Be My Neighbor?, gives fans an in-depth look at the beloved show and its star, Fred Rogers.
Fred Rogers played the affable neighbor for 33 years. 33! He was the creator, host, and music composer for the educational series. Every aspect of the show was touched by Mr. Rogers, from the opening scene of him tying his shoes, to the often-difficult subject matter they talked about. Episodes of the children's show dealt with death, intolerance and racism, and even divorce.
"Children have very deep feelings, just the way everybody does", Mr. Rogers says in the trailer for the documentary.
His message of love and kindness resonated with kids and adults alike. The documentary goes behind the scenes of the show, checking in with beloved characters like Mrs. McFeely. Honestly, the show was revolutionary in what it did and how it captured an entire generation of kids. There's never been anything else like it, and there's never been anyone else like Mr. Rogers.
The Mr. Rogers documentary, Won't You Be My Neighbor?, debuts in select theaters on June 8. Come along, neighbor. "There's no person in the world like you, and I like you just the way you are."
(Image: Facebook / Mister Rogers' Neighborhood)