Childrearing
Mom Accidentally Gives Daughter the Most NSFW Thermos of All Time
By
|
Moms try so hard, don't they? They want to give their kids the perfect gift, something they'll use and love forever. One mom clearly put a lot of thought into a gift for her daughter, but ended up with the greatest Christmas gift fail ever. Redditor Snowy_Boy posted a picture of the monogrammed thermos their mom gave their sister for Christmas. When you see it, you'll understand why this fail is absolutely hilarious.
This Christmas gift fail is genius in its subtlety. You don't even realize why it's a fail until you look closely.
This sweet, innocent mom just wanted to get her daughter a nice thermos. And she even thought to add a monogram for a personal touch! And that, friends, is where things went wrong.
Snowy_Boy's sister's initials are CMU. When you monogram something, for whatever reason, you put the last initial in the middle and make it the biggest. So C-M-U turned into something VERY NSFW that you don't ever want to drink out of a thermos.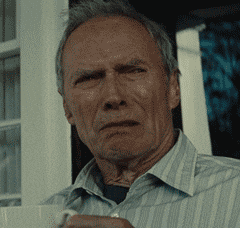 Image: Giphy
In true Reddit fashion, the comments on the post are almost as hilarious as the Christmas gift fail itself.
That would be A+ trolling. Just an entire collection of CUM items.
Not sure which is worst, tbh. But we disagree that SAG isn't funny. Especially monogrammed on his and hers matching robes.
The genius of ANL is that it's not in-your-face inappropriate, like CUM. But it is one of those you'd stare at and your eyes would get really wide once you figured it out.
Christmas gift fails are some of the best parts of the internet, and the days following the holidays are just full of them. It'll be really hard to top CUM on a thermos though (that's what she said). Enjoy your foamy coffee!
(Image: Pixabay)