Childrearing
HGTV Star's Viral Instagram Post About Parenting Has Everyone Crying and Re-Planting Their Lawns
By
|
I watch HGTV for a lot of reasons: Decor inspiration, refrigerator porn, and getting mad at people on House Hunters. I don't normally turn to HGTV expecting to turn into a blubbering mess of mom tears, but that's what happened this week when HGTV star Joanna Gaines posted a photo to Instagram of the moment she found her daughter, Emmie, looking out the window at a butterfly-attracting bush Gaines had planted five years earlier and completely forgotten about.
"There's an Adonis blue butterfly bush I planted by the girl's window almost five years ago when we were renovating the farmhouse. I wanted butterflies by the girl's windows that they could see and enjoy. I never told them about the bush and honestly I forgot about it over the years," Gaines wrote.
That's how so much of this parenting stuff goes. There's so much big picture parenting to worry about that a lot of the detail work we do gets overlooked or forgotten, even by us. But it matters. Because Gaines might have forgotten having planted the bush to attract butterflies and hummingbirds, but five years later that little forgotten bush was a big deal to Emmie.
"This morning I found my little Emmie sitting by her window looking excitedly at the bush and saying 'Here she is! My little hummingbird comes every morning mom!'" Gaines wrote. "First, I didn't know she looked out for her bird every morning. Second, I forgot all about the bush and never told her if she looked out the window she would see the prettiest butterflies and hummingbirds gathered around it. It's hard not to think this is a lot like parenting… You sow seeds early on and work hard to be intentional and then over time you move on to new lessons and challenges. Then one day you look up and the seeds you planted in your little children's hearts are now in full bloom. Be encouraged today to keep pressing in and tending to their hearts. It will be worth it."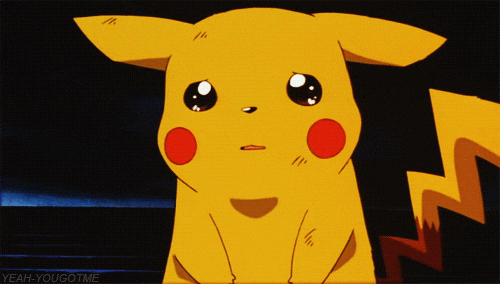 (Via Giphy)Â 
So if, like me, you are now Googling "butterfly bush" through big, weepy mom tears, you'll be pleased to know that they are pretty, inexpensive plants that come in a variety of flowers and are apparently very easy to grow in gardens or in pots. They attract butterflies and hummingbirds, and you can get them from nurseries or even on Amazon.
(Via Amazon)
Life is a journey. Sometimes it's easy to get overwhelmed by all the things we have to do and take care of every day, but we plant seeds along the way. The stuff we do matters.
I need to go buy some damn plants.