Childrearing
The YMCA is Offering Free Childcare So Parents Can Vote Today
By
|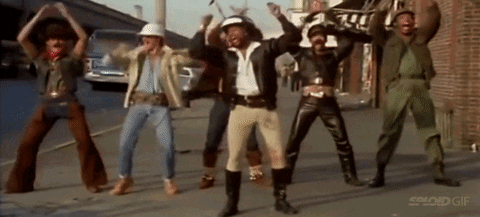 Voting with kids in hand is a little inconvenient. They want to grab all the tools, and color on your ballot, and they always steal your "I Voted" sticker. (Not cool, baby. That sticker is for my Instagram.) And while you can take a kid to vote, the YMCA has just made it a lot easier for parents by offering free childcare today so the parents can go vote.
"Election Day is arguably one of the most important days in the U.S. this year — the ultimate opportunity for Americans to make their voices heard through the democratic process," YMCA of the USA President and CEO Kevin Washington said in a statement. "Unfortunately, many people who want to vote find it challenging because they have to take children with them. The Y's hope is that Zoe's Kids Day Out initiative enables those parents and caregivers to exercise their right to vote, and ensures children can spend their time in a safe, nurturing environment."
YMCA childcare facilities are pretty sweet, too. The one nearest my house is full of cool toys and games and those weird Montessori toys where you move beads across twisty wires. Not all YMCA locations are offering the free childcare, but you can call in advance and see if yours is.
This is a great gesture, especially on election day, when voting lines are likely to be longer. Taking a kid into a voting booth is one thing. Getting a kid to wait in a long line with you is another thing entirely. And hell, on your way to pick up your kid after you're finished voting, you can put on the radio station you like and listen to music with naughty words in it instead of Kidz Bop.
Hell, hit the Starbucks and get a really big coffee and splurge on whipped cream this time. I am not going to tell anybody. And it's going to be a long, long day.
So go vote, then take a cute Instagram of your "I Voted" sticker, so your friends will see it and feel sticker envy and go vote, too. If you already voted: