perfect family
This Isn't The 1950s, So Don't Whine When Your Parents Won't Pay For Your Wedding
By
|
I would really like to know if any families still honor the age-old traditions that dictate how parents pay for weddings. From my limited understanding—and I promise you that I have hardly seen this play out in real life—the bride's family pays for the wedding, and the groom's family pays for the rehearsal dinner. Right?
As a bride getting married just three years ago, I can tell you that definitely didn't happen for me. My parents had never mentioned paying for my wedding, so I assumed it wasn't on the table. My husband's parents also have a modest income, though they did give us a generous check as a wedding gift. These factors contributed to why my husband and I chose a destination wedding—because we knew we were going to be paying for everything ourselves after living together for two years, and we didn't want to share with anybody.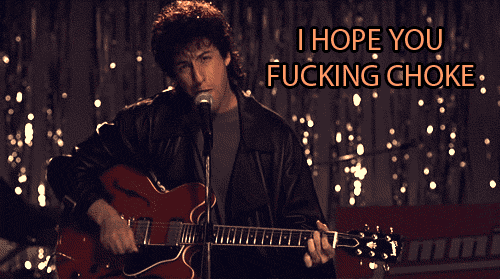 Thinking back to many of the weddings I have been to over the years, it seems like the traditional parent payment plan is almost null and void. I assume that parents have at least paid for some of the weddings of their adult children, but I know most people today don't have buckets of cash sitting around for a lavish ceremony.
If you're really interested in diehard tradition, here are the Martha Stewart guidelines for wedding payment:
Engagement Party – Bride's parents
Engagement Announcements – Bride's parents
Wedding Ceremony and Reception – Bride's parents
Marriage License/Minister Fees –Â Groom's parents
Rehearsal Dinner – Groom's parents
Alcohol/Flowers (optional) – Groom's parents
Yeahhhh. This was not how my wedding panned out. I had the wedding I'd always dreamed of, but a traditional payment plan was not involved whatsoever. My sister did throw my husband and me an engagement party, which was incredibly nice of her. She was kind enough to pay for the party, and everyone who attended paid for their own meal.
I know there are tons of etiquette rules surrounding what is and isn't tacky when it comes to paying for a wedding. I also know that most people today don't have much money to spare. I think it's time that we buck ridiculous wedding payment tradition and embrace reality. Plan your wedding the way you want to, but don't expect your parents to pay for it all.
(Image:Â Guzel Studio/Shutterstock)