Entertainment
Tori Spelling Posted a Holiday Photo and People Think She's Hiding a Baby Bump
By
|
Ah, the holidays! When people post adorable family pictures, only to have them mercilessly picked apart by people on the internet. Tori Spelling is apparently next in line for the Instagram comment tear-down (what, did Kate Gosselin take the day off?), if her latest post is any indication. Tori posted a cute family photo on Christmas, and commenters accused her of hiding her baby bump, criticized her son's hair, and asked about Dean's oldest son. The internet doesn't take a holiday!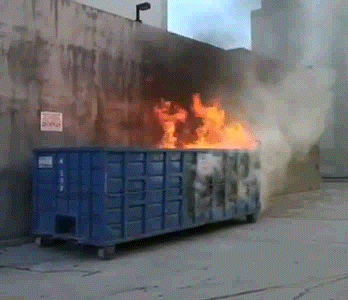 Image: Giphy
Tori Spelling shared a cute 'gram on Christmas. She and Dean and their 5 kids are sitting in front of the tree in matching jammies.
While many of the comments were fans wishing the family a happy holiday and asking about those fantastic jammies, there were plenty of those … other kinds of comments.
Tori was accused of trying to hide a baby bump and of leaving Dean's son out of the family. She was even criticized for her son's hair. Merry Christmas, you filthy animals.
In the picture, the whole family is seated, and I honestly can't even tell where Tori ends and the next jammie-clad body begins. But apparently she's hiding a baby bump in gingerbread camouflage. If you swipe right, there's another photo of Tori standing and holding baby Beau "to hide her bump". But honestly, all I can see is gingerbread men.
Dean's son Jack is 19 years old. So there's a chance that he didn't want to don a onesie for a family photo. There's also the possibility that he spent Christmas with his mom. People have no chill.
And then, of course, someone had to make a comment about one of their kids' appearances. Didn't Jesus have long hair?
I honestly don't understand why people even bother with the kinds of comments you so often see on celeb's social media pages. If you don't have anything nice to say, just move along and talk shit about the picture to your friends, like normal people!
(Image: Instagram/@torispelling)