activities
Mom Is Being Judged for Letting Her Teen Go Trick-or-Treating
By
|
How old is too old for trick-or-treating? In my opinion, Halloween is fun for just about everyone. So if you're in costume, you're good!  One town BANNED trick-or-treating for teens, because that's a good use of time and resources. But one mom asked if it was appropriate for her 15-year old daughter to head door-to-door this year, and surprise, surprise, the judgey moms came out in full force.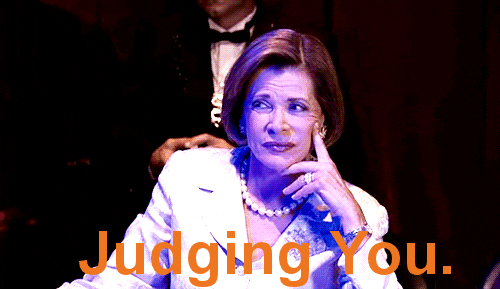 Image: Giphy
Are teens too old for trick-or-treating? Is there some sort of secret rule book we're unaware of? According to some Mumsnet posters, yep.
The discussion happened on Mumset, where so many judgement-filled parenting conversations seem to go down. The poster asked if it was ok for her 15-year old daughter to go out trick-or-treating with her friends. The group had a whole route planned out, knew the rules, and were all going to be dressed up. Seems fine, right?
Well, if you said that seems fine, you're wrong. Apparently. There's a magic age that we don't know about, and 15 is too old for trick-or-treating.
Yikes. She seems nice. I'll take your bags of "shit sweets", thank you very much.
She'll be dressed in costume and asking for candy, ffs. It's not like older trick-or-treaters demand cash for valuables.
But not all the replies were of the judgmental variety. Quite a few parents chimed in, saying they thought it was totally fine for teens to go out on Halloween night and trick-or-treat.
I agree with 29! Or even 36, since that's how old I am and I would never turn down free candy.
We get that Halloween is marketed as a kids' holiday. But honestly, I know SO MANY adults and teens who dress up and have a great time this one night of the year. So what's the big deal if teens go trick-or-treating? We expect them to not grow up too fast, but don't allow them to stay young at heart. Just put the damn candy in their buckets and zip it. Let them have some safe fun with their friends, as long as they stay off your lawn.
Also read:
(Image: Facebook/WHEC TV)