mom fun
10 Wonderful Things Moms Can Look Forward To This Fall
By
|
We are almost into September and that means so many things. Mostly, that summer is over and we need to put down the pool noodles and get ready for the weather to cool down. I for one, am very excited. Our wedding anniversary is in September for a reason- it is truly my favorite time of year. I know people tend to think that spring is a season full of possibility and newness but I definitely prefer all of the things that fall represents. Here are 10 things moms can look forward to this fall:
1. School Start's Again!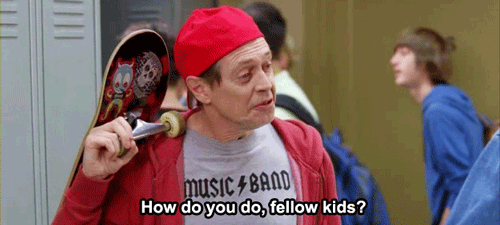 As you all know, this does not exactly thrill me but I must admit- there is something nice about the kids having the structure of school again after a whole summer running around like hooligans.
2. New Seasons Of Your Fave TV Shows
Summer can really suck for TV. I guess the people that make the TV shows figure everyone is too busy having summer fun to want to stay in and watch TV but obviously, they have not met me and my fellow TV-addict moms. Cannot wait for "The Walking Dead" to start back up!
3. Making Soups And Stews Again
I definitely tire of grilling around this time of year and start to get excited to make things we can all eat when it's not sweaty-hot outside. Chicken riggies and crockpot chili, here I come.
4. We Get To Go Pumpkin Picking
Yes, I know- taking your kids on this time-honored tradition is a bit corny and cliche but good lawd, is it fun! My kids totally dig the hay ride, have a blast picking out 17 pumpkins each and I love wearing an adorbs flannel shirt and jeans after a summer of wondering if anyone at the beach is noticing my back fat.