Childrearing
10 Things I Thought Parents Were Exaggerating About Toddlers Until I Had One
By
|
Of course I'd heard the whole "terrible twos" thing – how could I miss it? I just thought you parents were totally exaggerating about your little demons. Yes, I was judging you. I thought surely I would be able to control my future two-year-old. Then my perfect, sweet little boy morphed into the toddler from hell and I took my rightful place in the hall of parenting karma. Have you been to the hall? It's where you go after you become a parent, if you've judged your friends with toddlers before you actually have any of your own. Welcome! It sucks here.
The only thing that brings me solace is that all my toddlerless friends who are currently judging my parenting will take their place beside me when they have toddlers of their own. Here are a few things I never believed about the little creatures – until I had one.
1. They have no conscience.
Don't bother crying out of frustration. They don't care.
2. They are very OCD about food.
You WILL cut the crusts off their bread, take the yolks out of their hard-boiled eggs and all of the strings off their bananas. And you will do it NOW.
3. They love the word "why" more than life itself.
Why? Why? Why? I DON'T F&*KING KNOW, KID. IF I WAS A GENIUS, I'D BE RICH ENOUGH TO AFFORD A NANNY TO DEAL WITH YOU RIGHT NOW.
4. They may try to kill their younger sibling.
Pay very close attention.
5. Bedtime? Ha! They refuse to be confined by your construct of "time."
Am I the only one having a nervous breakdown at bedtime every night? Putting pajamas on my toddler at the end of a long day can feel like a giant eff you.
6. Bath? They refuse your baseless rituals.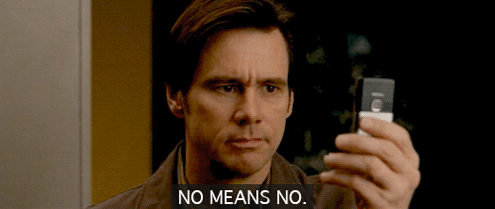 They will either act like it's a vat of hot lava that will surely melt their skin if you get them in it – or they will love it so much they will not want to get out. There is no grey area.
7. When they're not ready to leave the store, they're not ready to leave the store, damn it.
Truth.
8. They're master manipulators.
They will drive you to the brink of insanity – then say something like, "I love you so much Mommy." And you'll be putty in their hands.
9. They have selective hearing.
Would you like to have a sandwich? Would you like to have a sandwich? Would you like to have a sandwich – CAN YOU HEAR ME? Total silence. Do you want to watch Blues Clues? Yes Mommy! Yessssss!
10. EVERYTHING you own belongs to them.
They think the concept of sharing is total BS – until you have something they want.
(photo: Nomad_Soul/ Shutterstock)