Stuff
Gigi Hadid's Attacker Just Sexually Assaulted Kim Kardashian and Called it a 'Protest'
By
|
  The prankster serial assaulter who grabbed Gigi Hadid in front of the Max Mara fashion show last week and was rewarded with a much-deserved elbow to the face has apparently not learned anything from that lesson, and yesterday he did it again, this time to Kim Kardashian.
According to TMZ, Kim Kardashian was in Paris yesterday when asshole asshole asshole Vitalii Sediuk weaselled his way out of the crowd and past security and allegedly bent down and kissed Kim Kardashian right on her butt.
There is no situation where putting your mouth on the butt of an unwilling woman is not sexual assault.
Kardashian is not trained in martial arts the way Gigi Hadid is, but she has people around her who are, and Sediuk got a taste of his own medicine when Kardashian's enormous bodyguard grabbed him and picked him up just the way he'd picked up Gigi Hadid last week, then pinned him to the ground.
Kardashian posted an appreciative Tweet praising her bodyguard.
My security @PascalDuvier is a G

— Kim Kardashian West (@KimKardashian) September 28, 2016
Afterwards, Sediuk took to Instagram to say that his public assault of Kim Kardashian was a "protest."
"I was protesting Kim for using fake butt implants. I encourage her and the rest of Kardashian clan to popularise natural beauty among teenage girls who follow and defend them blindly," he wrote.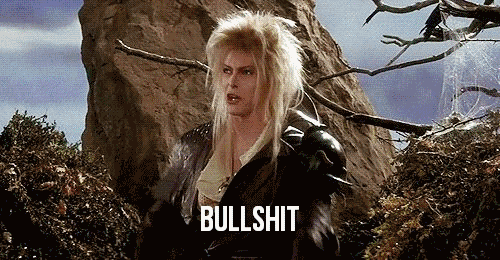 Sediuk also has started taking issue with the kind of criticism he's getting from media outlets and blogs like this one.
"The U.S. press is in direct competition with a South Korean. "Take away creep's passport", "scumbag", "douchebag", "put him in jail", "press charge", "moron"…etc etc..CNN openly supports Clinton, while FOX – Trump. Let me remind you that it's extremely unprofessional to take anyone's side while writing an article or making TV report, whether you like this person or not. You job is to provide the FACTS. And only the viewer or the ready can shape his/hers opinion and be vocal about that. If you are over emotional, sit back, drink some coffee, eat chocolate bar and come back to write a professional article," he wrote.
Well I have a big cup of coffee in my hand right now, and these are the "FACTS" Sediuk wants reported: Vitalii Sediuk just put his mouth on the ass of an unwilling woman. He can call it a prank. He can call it a protest. He can call it Persephone for all he wants, but putting your mouth on the ass of an unwilling woman is still sexual assault.
This isn't even the first time Sediuk has attacked Kim Kardashian. Two years ago in Paris she was getting into a car with her mother and Kanye West, and Sediuk lunged out of the crowd, grabbed Kardashian, and started dragging her away while she screamed. Her security appeared to have a hard time subduing him because of the crowd of people and photographers, but they did manage to eventually.
Kanye West was on the other side of the car when it happened and couldn't do anything, but Kardashian was standing next to her mother, and the only voice you can clearly make out over the din is a terrified Kris Jenner shrieking, "Stop it!"
In that video it looks like Kris Jenner might have actually kicked Sediuk, or at least tried to. She looked like one of those moms you see on security cameras fighting off people who try to grab their kids. Your kid might be 32 years old, but you never outgrow the instinct to fight back when a crazy person grabs your baby.
Sediuk was just dragged away last time, but E Online is reporting that this time Kim Kardashian is taking legal action. Sediuk responded to news of the legal action with glib Instagram videos of himself eating chicken and watching The Bodyguard, but he'll probably start taking this a lot more seriously once he realizes that "I'm protesting her butt" is not a legal defense for sexually assaulting someone on camera.