Entertainment
20 Thanksgiving Fails That Will Have You Considering Take-Out on the Big Day
By
|
I have the utmost respect for anyone who cooks a full Thanksgiving dinner. I've never hosted (although I do contribute sides and booze), because I value my sanity. Plus, I also really dislike lots of people in my space. Love to cook, but the idea of managing a meal of that size … nah. Even for the best cooks, it can be difficult! It's not the food, necessarily, but the sheer amount of it. Plus, the timing is nuts. Literally everything needs to be baked, but that stupid turkey takes up the oven for hours. So it's no surprise that there are always, ALWAYS, Thanksgiving fails. And because this is the internet, people are kind enough to share them with all of us.
Some of these Thanksgiving fails probably can't be avoided. But maybe the 20 we've picked out will give you some pointers on what to avoid next week. Godspeed.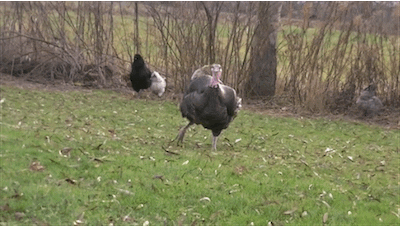 Image: Giphy
1. When your whipped cream doesn't quite … whip.
Cinnamon butter sounds delicious, honestly. So maybe this one failed up?