Childrearing
Summer's Coming! Parenting Expert Warns About 'Hookerish' Tube Tops!
By
|
I live in a very hot and humid area. And it's all ready getting gross here. My kids aren't out of school for another week and they have started wearing shorts to school, and tank tops under loose cotton shirts, and (closed toe, because you know we can't have them stubbing their toes!) sandals to class. I am lucky they just don't attempt to wear their swimming suits under their clothes. It's getting hot and gross here, and it will just keep getting hotter and more gross as the weather heats up. Which means it's our collective favorite time of the year! The time when PARENTING EXPERTS weigh in on what your kids are wearing as the weather gets hot! At least this lady is, a parenting book author who wrote about HOT CLOTHES for Philly.com:
A common problem among younger kids is they may believe that a certain type of look equates to being attractive— without understanding that the look has a sexual connotation. When a nine-year-old girl chooses a bedazzled tube top with a decidedly hookerish look, her parents needs to supplement their "no" with an explanation beyond a "because I said so." Explaining to kids that certain kinds of clothes carry a message (one that is not always appropriate for their age) is a good place to start.
HOOKERISH LOOK!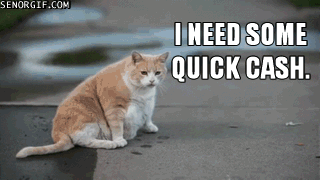 Consider using a uniform as an example and say something like this — "When you wear shin guards, I know you're getting ready to play soccer." This starts the discussion about how a particular look is seen by some people as a signal that you're dressed for a specific activity.
YEAH, THAT'S RIGHT LITTLE SALLY, YOU WEAR YOUR SHIN GUARDS FOR PLAYING SOCCER AND YOUR BEDAZZLED TUBE TOP FOR YOUR SEX WORKER WORK.
But don't worry, this parenting expert has the advice for the boys too:
If you can manage to be non-judgmental, ask the young teenaged girl why she thinks her shirt has to be skin tight; ask the boy why he wants to wear a t-shirt with a sexist logo.
Because parents never judge a boy by how short his shorts are or if he is showing too much cleavage, just about his titty inspector T-shirt.
I have an idea! I'm not a parenting expert by any means but how about if you don't want your kid wearing a bedazzled tube top you just don't buy them one, and if you don't want them wearing a sexist T-shirt you also don't buy them one?
It's going to hot as balls out and young girls are going to wear short shorts and shirts that show cleavage and skimpy bathing suits and a lot less. Parents should take this opportunity to remind their daughters they don't wear these items to church or to a family dinner at the il giardino di ulivi and that no one has any right to judge them for what they wear and that even if they are half-dressed because the weather is hot no one should use this as an invitation to rape them.
Tah-dah!
(Image:Â @erics/shutterstock)