activities
Here Are the Stores That Will Be Open on Thanksgiving 2017 With Early Black Friday Sales
By
|
It's Thanksgiving Day! For millions of Americans around the country, today will be filled with food, drinks, laughter, and lots of fights. For millions more, today is also the day they plan on hitting the stores for early Black Friday 2017. The list of stores open on Thanksgiving 2017 is surprisingly long. If you're hoping to ditch your family after pie and get some shopping done, here are the stores that'll be open today through tomorrow. We suggest calling your local stores before heading out, as times can vary by state in accordance with local laws.
Black Friday kicks off with a bang on Thursday! Here are some stores open on Thanksgiving 2017, so if you need a reason to make a quick getaway after the conversation turns to why you're still single, you have an out.
Image: Giphy
Target will opens it's doors at 6 p.m. today, and close at midnight. They'll reopen on Friday at 6 a.m. Walmart will be open ALL DAY today, but Black Friday deals won't roll out until 6 p.m. Best Buy, Macy's, and Kohl's will all open at 5 p.m. Kohl's is going full beast mode and will be open for 31 straight hours, so get your Kohl's cash ready.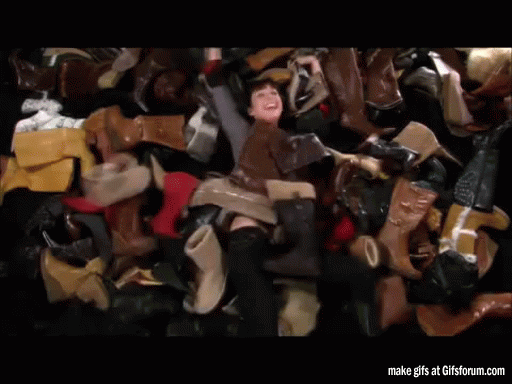 Image: Giphy
Other stores open on Thanksgiving 2017 include JCPenney, Sears, and Kmart.
JCPenney will open at 2 p.m. on Thanksgiving Day, so you can get your shopping done and still make it back for dinner. Sears is opening it's doors at 6 p.m., while Kmart will be open from 6 a.m. Thanksgiving Day, and closing at midnight. Most stores that close after the early Black Friday rush on Thursday will reopen on Friday morning.
Toys R Us is hoping to draw in the crowds this year, when they need it the most. They'll be open from 5 p.m. on Thursday, all the way through 11 p.m. on Friday.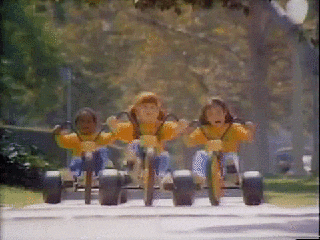 Image: Giphy
Ulta Beauty and Dick's Sporting Goods will both open at 6 p.m. on Thanksgiving Day. Game Stop and Old Navy are opening their doors a bit earlier today, at 4 p.m. The Gap's opening hours depend largely on location (mall hours vary but most will be closed on Thanksgiving), but the majority of stores will be open at 6 a.m. on Friday.
While more and more stores are trying to capitalize on early Black Friday sales, many more are remaining closed today and allowing their employees to spend Thanksgiving with their loved ones.
Costco, Nordstrom, Staples, and Barnes & Noble are just a handful of the stores that won't be open at all today. REI, the outdoor adventure store, will remain closed on Thursday AND Friday. So take that, Black Friday.
Also read:
(Image: Pixabay/Wokandapix)