Stuff
She's Back! The Lady Who 'Drop-Kicked' a Cake at Kroger Was Arrested for Assaulting a Woman Over Ice Cream
By
|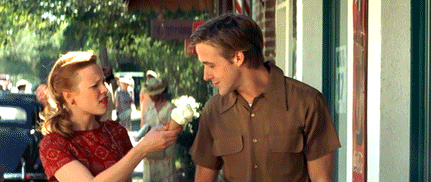 It's a rare treat when we get to check in with the people who have appeared in the wilder stories over the past few years, and today sees a repeat appearance by Kroger Cake Lady. 
Back in June, this lady attempted to purchase a Batman V. Superman cake for her son's 7th birthday, but when the cake arrived she decided it was not good enough. Rather than taking it home  for a laugh or just asking for a different cake, she threw a full-on toddler tantrum in the middle of the store and wound up literally drop-kicking the cake across the Kroger in a fit of fury.
It must be weird to know that whatever else you do in your life, you will always be the woman who drop-kicked a cake across a Kroger. And Tricia Kortes is still known as the Kroger cake-kicker, even though she is now also the woman who started throwing punches at the ice cream store for running out of chocolate swirl.
Seriously, this happened. According to 12 News Now, back in July of last year, before she became the Kroger cake-kicker, Kortes went into a Detroit ice cream shop to get a cone of Mackinac Island Fudge, which is vanilla ice cream with a chocolate swirl and chunks of fudge in it. It's a popular flavor, though, and the shop had run out. When Kortes heard that, she reportedly got very belligerent and upset.
A store manager suggested Kortes might like to try one of the other chocolate-swirl flavors on offer, including one that has a swirl of peanut butter and chunks of chocolate, and another one that has swirls of vanilla and coffee ice cream.
At that, Kortes allegedly jumped across the counter punched the manager in the face.
Now that's a completely different story, because kicking a cake is a weird tantrum, but punching a woman is assault. The victim in this case reportedly called the police, but 12 News reports that nothing happened with the case until the Kroger cake-kicking incident went viral earlier this year. The ice cream shop staff recognized Kortes' photo from the news coverage, and the manager called police to say that Kortes was the woman who had punched her over ice cream.
Kortes pleaded no contest to disorderly conduct for the cake-kicking incident, and now police say she's been arraigned on one count of assault and battery for allegedly attacking the ice cream shop manager. She's set to go to court in September. She faces a $500 fine and up to 93 days in jail, but maybe some anger management classes would also be helpful.