sex
10 Reasons Pregnant Sex Sucks
By
|
Sex during pregnancy was one of my least favorite things. Sure, my husband and I managed to keep things regular throughout both of my pregnancies, and we generally had a good time. But in retrospect, sex after the baby was made was far less fun than the sex that made the baby in the first place.
Some women have completely different experiences. Some women feel like pregnant sex is the "best sex of their lives:"
Top, bottom and side. Upstairs, downstairs, inside and out. The world was our waterbed. Naturally, there were times when my man simply wasn't in the mood. But as far as I was concerned, if he was around, he'd better be up for it. Too tired? Too bad. My body was making a baby – what was his doing?
That sounds absolutely delightful, and I definitely experienced a revved libido thanks to pregnancy hormones—but I still felt exhausted and uncomfortable most of the time.
Thankfully, other preggos know where I'm coming from:
Some people say that sex while you're pregnant is the best sex you can have..WRONG! at least for me, its been awful. Dr. says because of the amount of blood now present in the walls of the vagina, its unconfortable…well, he's right. It burns so bad, virtually no pleasure what so ever. My mind is there for sex, but not my body..I feel so bad for my hubby. What we did twice a week, is now a once a month chore, if that…my body is too sore for sex…sore nipples, sensitive breasts, vaginal dryness and pain.
Every woman's pregnant sex experience is individual, and the good news is that it only lasts nine months. I personally am over-the-top happy that I'll never be pregnant again, and no more pregnant sex is the icing on the cake.
Here are 10 reasons why pregnant sex sucks:Â 
1. You're exhausted.
2. Your back hurts.
3. Your boobs feel like swollen, tingly, explosive missiles strapped to your chest.
4. You're bloated.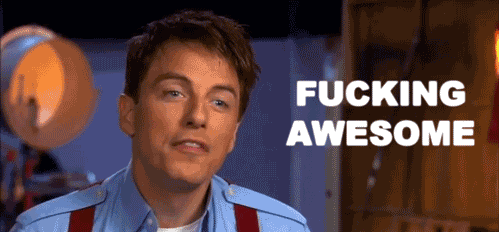 5. You feel like a beached whale.
6. You're emotional and can hardly keep it together enough to get in the mood.
7. You can't see anything below the waist.
8. Your lady parts are dry and sensitive.
9. You hate your vagina for getting you into this mess in the first place.
10. You're not in the mood to "experiment" with new positions. You're in the mood to nap.
(Image:Â Lucky Business/Shutterstock)