Entertainment
Rihanna Fans Just Realized Why Her Beauty Line Is Called 'Fenty Beauty'
By
|
Rihanna killed the makeup game a couple of weeks ago with the release of Fenty Beauty. The line has been lauded for it's range and inclusiveness of all skin tones. Apparently, some fans were confused by the name Fenty Beauty, though. Can you even call yourself a fan if you didn't know Fenty is Rihanna's last name?? We don't think so.
The star's full name is Robyn Rihanna Fenty. Just Rihanna, if you're nasty.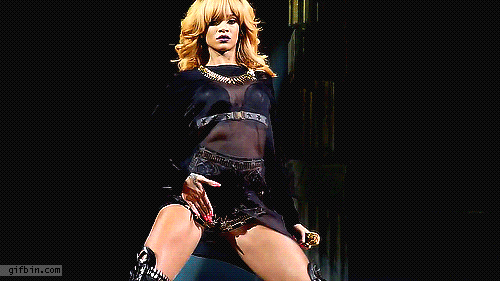 Image: Giphy
When the line debuted, everyone was obviously distracted by how amazing it is, and the name thing seemed to slip people's minds. But now, people are catching on to why it's called Fenty Beauty.