Food
Pumpkin Spice Pizza Is a Thing, So Get the Gas Can and Matches, We're Done
By
|
Full disclosure: I hate pumpkin spice. Anything. Lattes, cookies, cake, candles. It's all gross to me. While I may have my own personal bias in regards to pumpkin spice, even those who pray at the altar of the sickly-sweet fall flavor have to agree with me on this one. A pizza joint named Villa Italian Kitchen is releasing a pumpkin spice pizza in honor of the fall season.
Burn it all down, may nothing survive the inferno.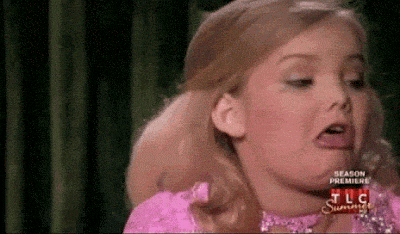 Image: Giphy
Pumpkin spice is sweet. Cloyingly so. IT IS NOT A SAVORY FLAVOR.
The pizza will consist of dough, pumpkin pie filling, and traditional spices like nutmeg, clove, and cinnamon. That sounds fine? Like a flat pumpkin pie. Except, it's a pizza. So it will be topped with mozzarella cheese.
https://www.instagram.com/p/BZCevt0HQH-/
Yes, you read that right. A pizza topped with pumpkin pie filling and spices, covered in mozzarella cheese. I gagged just typing that.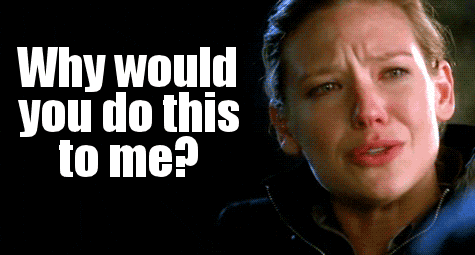 Image: Giphy
I feel personally attacked by this abomination of a pizza. How DARE you, Villa "Italian" Kitchen.
The pizza chain released a statement about this horror, and I don't know, they seem super jazzed about it. Mimi Wunderlich, Director of Communications and Digital Marketing Strategy for the company said, "There's no denying that everyone loves pizza, so combining our hit Neapolitan Cheese Slice with the delicious fall flavors of pumpkin spice just made sense. We are confident that this seasonal twist on our beloved cheese pizza will be a hit with all of our pumpkin spice loving guests this fall!"
Mimi, girl, you are overestimating how far even the most devout pumpkin spice person will go.
Judging by some of the reactions on Twitter, I am not alone in my disgust.
How to enjoy Pumpkin Spice Pizza:

Step 1 – Throw it in the trash
Step 2 – Go eat a real pizza https://t.co/lQhAE30P6Q

— #ImDoingElite (@ZZguy) September 21, 2017
Wtf, apparently pumpkin spice pizza exists. This needs to stop! A line needs to be drawn! #sogross

— Chrissy Montague (@YeahItsChrissy) September 22, 2017
Yes, thank you! A line needs to be drawn, folks. You've taken over coffee, pastries, candles, even my beloved donuts. Keep your nutmeg-dusted hands off my pizza. This has gone too far.
Also read:
(Image: Instagram /Â @villaitaliankitchen)