Body Image
This Mom's Brutally Honest Post-Birth Selfie Shows Us What Postpartum Is Really Like
By
|
If you were to believe what you see on TV, in movies, and on social media, you'd think that women look like supermodels right after they give birth. The baby comes out and voila! You suddenly look exactly like you did before you got pregnant. But if you've had a baby, you know that nothing could be further from the truth. One mom shared her post-birth selfie to show what we REALLY look like right after childbirth, and we are here for it.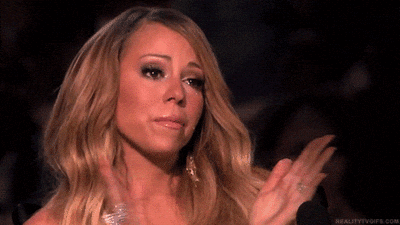 Image: Giphy
Sarah Turner, who blogs as The Unmumsy Mum, shared her post-birth selfie on Facebook after the birth of her third son. The picture is real and raw and perfect.
Mesh panties? Check! 6-month pregnant belly? Check! Look of bewilderment? Check!
Sarah writes, "I realised it's less flesh than it would be if I shared my 'bikini body' and represents the postpartum reality so well – I was absolutely euphoric at this point, despite walking like John Wayne and wearing an adult nappy." Which really just nails it, doesn't it? On Cloud 9 in an adult diaper. That's the perfect way to describe those first few hours after giving birth.
Followers of Sarah's blog were super supportive of her brutal honesty. It's not all puppies and rainbows after you've pushed a small human out of your body!
It's so important for women to be honest about pregnancy and childbirth, and this includes all the gory bits, too. While it is, indeed, an amazing and life-changing experience, it's also messy and painful and hard. When we see other moms sharing their experiences, their REAL experiences, it can make it feel a little less lonely.
Thanks, Sarah, for keeping it real, and showing the world what our amazing bodies actually look like after doing this phenomenal thing! And god bless the mesh panty, forever and ever, amen.
(Image: Facebook/The Unmumsy Mum)