Childrearing
The 10 Worst Ways To Answer Your Toddler's Dreaded 'Why' Questions
By
|
Why?
I'd heard parents mention this phase and seen the endless jokes that appear in movies and television, usually involving an adorable, inquisitive little creature who questions your every move. I always chuckled at the adorable little creature thinking, aren't kids' expanding little brains amazing? No. No they are not. I thought I wanted to teach my child to question life instead of just accepting things that are thrown at him as fact, but I've changed my mind. The "why" phase is killing me.
It's time for breakfast.
Why?
Because we have to leave for daycare soon and you have to eat something so you don't get hungry.
Why?
Because if you go hungry, you probably won't be happy.
Why?
Because you'll be hungry.
Why? 
Because you didn't eat.
Why?
BECAUSE YOU WANTED TO ASK A BUNCH OF STUPID FUCKING QUESTIONS INSTEAD OF EAT YOUR FOOD.
Okay – I didn't actually say that. But I thought it.
'Why' rears its ugly head at every opportunity. I hope you haven't come to this story looking for answers, because I have none. I can only tell you what doesn't work.
1. Ignore him.
Kids are persistent. More persistent than you.
2. Ask 'why' back.
He'll just slap you with another 'why?' You could literally do this all day.
3. Attempt an answer.
He'll never be satisfied. Answering one 'why' is like cutting off one of Hydra's heads. Another sprouts up immediately.
4. Cry.
I hate to break it to you, but kids at this age are basically sociopaths. They have no sympathy or conscience. Crying doesn't work.
5. Play dead.
See number four.
6. Look at him like you don't understand what language he's speaking.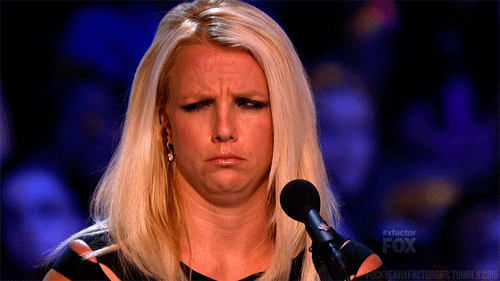 Your apparent confusion will only fuel more "whys."
7. Say, "BECAUSE I SAID SO!"
This means nothing to a three-year-old.
8. Jazz hands.
This just confuses your child even more. I'm still convinced jazz hands must be useful in some aspect of parenting – I just haven't found it yet.
9. Stare at him intently.
Young children are pretty much the only beings who are not disarmed by this action.
10. Tell him that life is filled with unanswered questions, disappointment, and pain.
He doesn't care.