Entertainment
Everything Coming to Netflix in February
By
|
If there's any month that's perfect for "Netflix and Chill", it's February. It's cold, usually dreary, and then of course, there's Valentine's Day. Netflix in February has plenty of romance in store for the lovers. But don't worry if V-Day isn't your thing, or you're flying solo this month. The streaming service is also adding plenty of comedy, drama, and action to keep everyone binge-happy.
Netflix in February is heavy on the love and laughs!
They're adding TONS of great movies right off the bat. On February 1, you'll be able to stream the full American Pie catalog, Goodfellas, Kill Bill volumes 1 and 2, and the Oceans trilogy (Ocean's 11, Ocean's 12, and Ocean's 13). They're also adding a couple of good kids options with Ella Enchanted and Men in Black.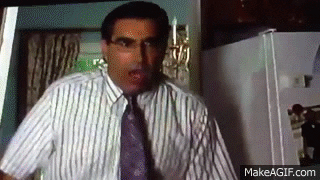 Image: Giphy
February will also bring with it plenty of Netflix originals.
Altered Carbon, Coach Snoop, Luna Petunia: Return to Amazia, and On Body and Soul all drop February 2. The MOST exciting part of Netflix in February is the release of the first season of Netflix Original Queer Eye! A new "Fab Five" team up to save American from bad fashion, one makeover at a time.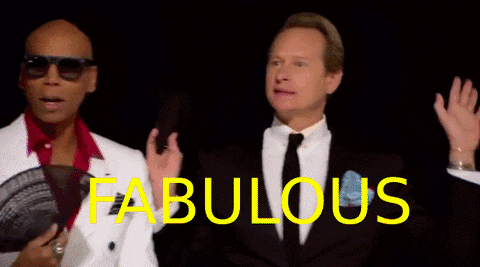 Image: Giphy
For those of you with looooooove on the brain, Netflix has some good stuff.
There's Irreplaceable You, a Netflix original about a woman with terminal cancer who wants to find a new lady for her fiance (pass the tissues). Another Netflix original brings the romance and laughs in February: When We First Met is about a guy who uses a magic photo booth to relive the first meeting with a girl.
Read on for the full list of titles hitting Netflix in February. And happy streaming!
Available Feb. 1
3000 Miles to Graceland, 42 Grams, Aeon Flux, American Pie, American Pie 2, American Pie Presents: Band Camp, American Pie Presents: The Book of Love, American Pie Presents: The Naked Mile, Ella Enchanted, Extract, GoodFellas, How the Beatles Changed the World, John Mellencamp: Plain Spoken, Kill Bill: Vol. 1, Kill Bill: Vol. 2, Lara Croft: Tomb Raider, Liberated: The New Sexual Revolution, Lovesick, Meet the Fockers, Meet the Parents, Men in Black, National Parks Adventure, Ocean's Eleven, Ocean's Thirteen, Ocean's Twelve, Paint It Black, Scream 3, The Hurt Locker, Walk Hard: The Dewey Cox Story, Z Nation: Season 4
Available Feb. 2
 Altered Carbon: Season 1– NETFLIX ORIGINAL, Cabin Fever, Coach Snoop: Season 1– NETFLIX ORIGINAL, Kavin Jay: Everybody Calm Down!-– NETFLIX ORIGINAL, Luna Petunia: Return to Amazia: Season 1– NETFLIX ORIGINAL, On Body and Soul-– NETFLIX ORIGINAL
Available Feb. 6
Fred Armisen: Standup For Drummers— NETFLIX ORIGINAL, Valor: Season 1
Available Feb. 7Â 
Imposters: Season 1, Queer Eye: Season 1– NETFLIX ORIGINAL
Available Feb. 8
6 Days, The Emoji Movie
Available Feb. 9
Fate/Apocrypha: Part 2– NETFLIX ORIGINAL, My Next Guest Needs No Introduction With David Letterman: George Clooney— NETFLIX ORIGINAL, Seeing Allred— NETFLIX ORIGINAL, The Ritual— NETFLIX ORIGINAL, The Trader (Sovdagari)— NETFLIX ORIGINAL, When We First Met— NETFLIX ORIGINAL
Available Feb. 14 
Greenhouse Academy: Season 2— NETFLIX ORIGINAL, Love Per Square Foot— NETFLIX ORIGINAL
Available Feb. 15
Deep Undercover Collection: Collection 2, Re:Mind: Season 1– NETFLIX ORIGINAL
Available Feb. 16Â 
DreamWorks Dragons: Race to the Edge: Season 6– NETFLIX ORIGINAL, Evan Almighty, Everything Sucks!: Season 1– NETFLIX ORIGINAL, Irreplaceable You— NETFLIX ORIGINAL, First Team: Juventus: Season 1– NETFLIX ORIGINAL
Available Feb. 17
Blood Money
Available Feb. 18Â 
The Joel McHale Show with Joel McHale— NETFLIX ORIGINAL
Available Feb. 19
Dismissed, FullMetal Alchemist— NETFLIX ORIGINAL
Available Feb. 20Â 
Bates Motel: Season 5, The Frankenstein Chronicles: Season 1 and Season 2– NETFLIX ORIGINAL
Available Feb. 21
Forgotten— NETFLIX ORIGINAL, Lincoln, The Bachelors
Available Feb. 22Â 
Atomic Puppet: Season 1
Available Feb. 23Â 
Marseille: Season 2— NETFLIX ORIGINAL, Mute— NETFLIX ORIGINAL, Seven Seconds: Season 1– NETFLIX ORIGINAL, Ugly Delicious: Season 1– NETFLIX ORIGINAL
Available Feb. 24
Jeepers Creepers 3
Available Feb. 26Â 
El Vato: Season 2, Heyday of the Insensitive Bastards, People You May Know, Sin Senos sí Hay Paraíso: Season 2, Winnie
Available Feb. 27Â 
Derren Brown: The Push— NETFLIX ORIGINAL, Marlon Wayans: Woke-ish-– NETFLIX ORIGINAL