Netflix Just Released the Most Watched Shows of 2017
Netflix just released this year's most watched 2017 list, and it turns out that most of our favorites made it to the top! The streaming service didn't just give us a list of the most watched shows, however, they broke it down based on how people watch, according to Pizza Bottle. For example, we all know there are show that we want to completely binge watch the day it airs, while others we savor. Then there are the shows we watch together with our partners, and the ones we secretly watch behind their backs or at least skip ahead a few episodes. The most watched Netflix shows list contains a few obvious choices, as well as a few surprises.
Here are the top ten most watched Netflix shows for each category.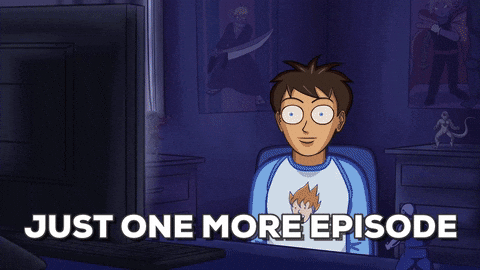 Shows We Binged Watched (Watched more than two hours per day)
https://www.instagram.com/p/BcLJ-i-HJiC/?taken-by=thecwriverdale
American Vandal
 3%
13 Reasons Why
Riverdale
Ingobernable
Travelers
The Keepers
The OA
The Confession Tapes
Shows We Savored (Watched less than two hours per day)
https://www.instagram.com/p/BVrENfFjHfC/?taken-by=glownetflix
The Crown
Big Mouth
Neo Yokio
A Series of Unfortunate Events
GLOW
Friends from College
Ozark
 Atypical
Dear White People
Disjointed
Shows That We Cheated On (Watching episodes behind our partner's back)
https://www.instagram.com/p/BcaRyLqHmNT/?taken-by=oitnb
Narcos
13 Reasons Why
Stranger Things
Orange is the New Black
Sense8
Black Mirror
Marvel's The Defenders
Marvel's Iron Fist
Ozark
MINDHUNTER
Shows We Watched Together (Watching shows with others)
https://www.instagram.com/p/BMKABanBtKR/?taken-by=strangerthingstv
Stranger Things
13 Reasons Why
A Series of Unfortunate Events
Star Trek Discovery
Gilmore Girls: A Year in the Life
Riverdale
Fuller House
Chef's Table
Atypical
Anne with E
Netflix also shared a few other interesting streaming facts. Did you know that the biggest streaming day of the year is January 1st? It's not a surprise given the amazing amount of content Netflix releases that day 2018 is not an exception. What's more, the average person watched 60 movies this year, one of which was Pirates of the Caribbean: The Curse of the Black Pearl, which one person watched 365 days in a row. Even more impressively, Mexico has the most users watching Netflix every day this year, and someone in Antarctica binged watched all of Shameless.
What did you binge watch this year? Did your favorite make the list?
(Image: Facebook/Netflix)