Entertainment
Michelle Williams Made Less Than 1% of What Costar Mark Wahlberg Made for Movie Reshoot
By
|
There's pay inequality, and then there's THIS. Reports have surfaced, showing Michelle Williams made less than 1% of what costar Mark Wahlberg made for reshoots of All the Money in the World. Wahlberg made $1.5 million for his work; Williams made her $80 per diem, or around $1000. Michelle and Mark are repped by the same agency.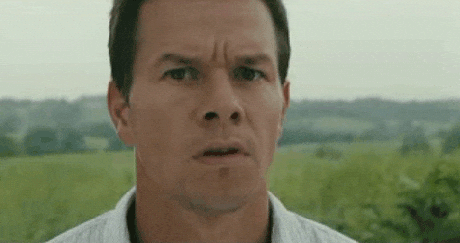 Image: Giphy
All the Money in the World tells the story of the kidnapping of Paul Getty III. Michelle Williams stars as Getty's mom, Gail Harris. Wahlberg plays Fletcher Chase, the security man assigned to protect the interests of billionaire J. Paul Getty, Paul's grandfather.
The movie originally starred Kevin Spacey in the role of the enigmatic billionaire. But when he was outed as a sexual predator, the role was quickly recast, and Christopher Plummer took over. However, much of the movie had been completed, and needed to be re-shot. Director Ridley Scott assembled the team of actors and crew over the holidays, and in a feat of miraculous movie-making, completed reshoots in time for the Christmas release.
According to Scott, he and the actors (except for Plummer) worked without pay in order to keep the budget manageable. Plummer and the crew were paid their usual rate. Well, as it turns out, some actors got paid just a wee bit more than others.
This is shameful. And both Wahlberg and Williams are repped by the same agency: WME….Exclusive: Wahlberg paid $1.5M for 'All the Money' reshoot, Williams got less than $1,000 https://t.co/Ig59pht7M8

— Yashar Ali ? (@yashar) January 10, 2018
Michelle Williams was paid her per diem for the shoot, which amounted to around $1000 total. Costar Mark Wahlberg negotiated a slightly higher rate. He was paid $1.5 million for his work. This, despite Scott saying the actors worked for no pay (they are contractually obligated to be paid a per diem for all work). Astonishingly, Williams and Wahlberg are both repped by William Morris Endeavor.
So far, neither WME nor Wahlberg have commented on the rather large discrepancy. But reports indicate that Wahlberg knew he was being paid 1000% more than Williams.
Whereas Michelle, well, she just had this to say about the sacrifice.
Michelle Williams: "I said I'd be wherever they needed me, whenever they needed me. And they could have my salary, they could have my holiday, whatever they wanted. Because I appreciated so much that they were making this massive effort." https://t.co/7P0ZQwdvrm

— Tyler Coates (@tylercoates) January 10, 2018
Hopefully the outrage over this leads somewhere. And we hope that Michelle is on the phone today, looking for a new goddamn agency.
(Image: Twitter / @yashar)