Entertainment
Jim Bob and Michelle Duggar's Net Worth Proves Reality TV Can Make You Bank
By
|
Since the early days of Reality TV, everyone has wondered if all the drama, pseudo-fame, and invasion of privacy is actually worth it. Well, if the bank account of Ma and Pa Duggar has anything to say about it, it sure is. Turns out, Michelle and Jim Bob Duggar's net worth is $3.5 million, thanks to their TLC reality fame.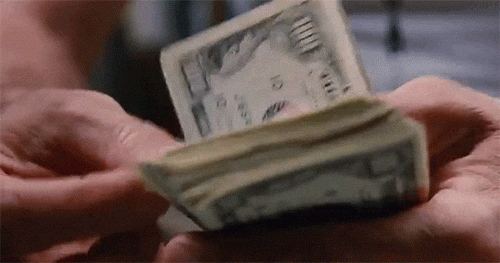 The Duggars have plenty of fans out there. The ultraconservative family was pretty fascinating to watch as they policed their children, homeschooling each of them, and not allowing so much as handholding before they were engaged.
What started as a one-hour special, soon turned into a full-fledged 10 seasons series, 19Â Kids and Counting. The family not only grew to include 19 kids, but their paychecks grew too.
When the show first started, Michelle and Jim Bob claimed that they were debt-free, according to Ranker. Neither went to college and started their massive family living off endeavors such as selling used cars. Eventually, the family businesses would also include a towing business, real estate ventures, and leasing land to a cell phone tower. The couple made it work.
Then, TLC came along. The network started to pay the family between $25,000 and $40,000 per episode to start. Which is a pretty penny for essentially five days of work – the amount of time to film one episode. As the popularity of the show grew, so did their earnings. Now Michelle and Jim Bob Duggar's net worth is in the millions!
But, all good things must come to an end. In 2015, the oldest Duggar son, Josh Duggar, was investigated for sexual abuse, including the abuse of four of his sisters. Jim Bob and Michelle admitted that they knew of the abuse and had worked hard to keep it all quiet. Needless to day, TLC didn't like that. So, 19 Kids and Counting was canceled and the network refuses to run reruns. The Duggar parents are no longer making money in reality TV, nor are they earning residuals from their previous episodes.
Of course, some Duggars are still raking in the cash. The spinoff series Counting On features the newly wedded Duggar sisters and their growing families. If they follow in the footsteps of their parents, then they will be pretty set in life by the time their show ends as well.
(Image: TLC)