Childrearing
Maryland Mother Arrested for Leaving 8- and 9-Year-Old Home Alone While She Picked Up Takeout
By
|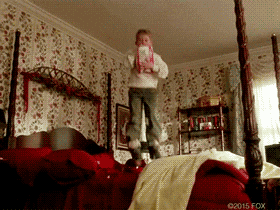 A Maryland mother has been arrested and charged after police say she left her 8- and 9-year-old children home alone, even though they say she left them alone while she drove to pick up takeout for dinner, and she was only gone about 45 minutes.
According to USA Today, Susan L. Terrillion was staying at a vacation rental on Rehoboth Beach, Delaware, when she left the children at the house and drove to pick up the takeout she'd ordered for dinner. The restaurant was approximately five miles away from the house.
The situation came to the attention of a stranger, who said that the kids' dogs had run into the street, and he stopped to help them get the dogs under control. When he discovered that the 9-year-old boy and the 8-year-old girl were unsupervised, though, he called the police.
Terrillion was arrested and charged with two counts of endangering her children's welfare. She was released on $500 unsecured bail.
Is it really that inappropriate to leave a 9-year-old and an 8-year-old home alone while picking up takeout, though? The kids were safe, and unless there are extenuating circumstances, leaving 9- and 8-year-olds home alone for less than an hour seems like the sort of thing a lot of parents do, or at least that a lot of our parents did when we were kids. I'm pretty sure my mother left me home alone all the time when I was 9. Hell, by the time I was 10 I am pretty sure I was babysitting the 7- and 8-year-olds in my building. That was never at night or for very long, but by that point all the parents involved had used their best judgment and decided that arrangement was safe and appropriate.
These kids were reportedly safe and unharmed, but they were probably terrified when they saw the police come and arrest their mother. Being left alone for 45 minutes while mom gets food might be normal, but having the police take your mom away is the sort of thing that gives kids nightmares for a long time.