Body Image
Woman Wears a Labia Necklace Made From Her Own… Parts
By
|
Have you ever thought to yourself, "You know what I need? Jewelry made of my own flesh parts." Well, if you have (and we know you have), then you're in luck! A woman in the UK underwent a labiaplasty, and used the removed tissue to make a labia necklace. Tracy Kiss shared a tutorial on her YouTube channel, where she walks viewers through the process of turning her labia into jewelry.
Tracy says she created the labia necklace to empower women and break down the taboo surrounding the procedure.
Kiss underwent the labiaplasty after her protruding labia began to cause her pain and discomfort on a daily basis. Her doctor recommended the procedure after a cyst formed on her genitals. Inexplicably, she was asked if she'd like to keep the excess skin, and naturally, she said yes.
Says Tracy, "I kept my labia following my surgery as a trophy of overcoming the pain it had caused me my entire life."
She decided to create beauty out of the pain she suffered her entire life. Thus, the labia necklace was born! In the YouTube video, Tracy explains that she waited 8 months for the tissue to turn gray before she could craft the necklace.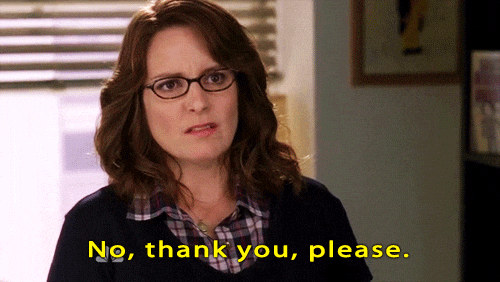 Image: Giphy
Once the tissue was ready, Tracy covered it in pink paint and glitter (obviously).