Entertainment
Why Are Kylie Jenner's Makeup Brushes Getting Slammed by Jeffree Star and Her Fans?
By
|
Looks like Kylie Jenner just can't get away from the drama. If people aren't asking her about her pregnancy rumors, then they are getting in her face about her lip kits. This time, it seems that fans and vloggers alike are up in arms about her latest Kylie Cosmetics product – a $360 set of makeup brushes.
Jenner plans to release a set of silver and white makeup brushes as part of her holiday collection, reports PEOPLE. Together, the whole 16 piece Kylie Cosmetics collection starts at $360.
However, fans can get the brushes individually for anywhere between $18 and $48 depending on the brush.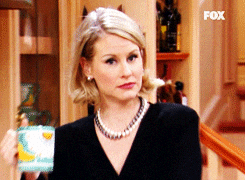 For that price point, these brushes better be made of Seabiscuit's mane! Okay, that might be an exaggeration, but I'm not too far off. YouTuber Jeffree Star did have a thing or two to say about the price point and the quality of the brushes.
"Are the new @kyliecosmetics makeup brushes made out of animal hair? Is that why they're so expensive??" he mentioned on Twitter. "BITCH I'm STILL DUMBFOUNDED!!!"
Are the new @kyliecosmetics makeup brushes made out of animal hair? Is that why they're so expensive?? BITCH I'M STILL DUMBFOUNDED!!!!

— Jeffree Star (@JeffreeStar) December 10, 2017
Turns out, the brushes are made from synthetic fibers. While that is great for the environment, it still doesn't explain why the brushes are so fucking expensive! Personally, I think it's because Kylie knows that people will pay that much to have her name on them. She is totally taking advantage of her fame, and it seems that other fans are thinking the same thing.
Or you can buy literally anything else anywhere else and not be the moron that spent almost $400 on Kylie Cosmetics brushes that look basic as hell. https://t.co/wr7b4bL6Ih

— Bee (@ImNotFreddy87) December 8, 2017
I am beside myself that this girl tryna charge $360 for a set of cheap brushes. Everything I own from Kylie cosmetics is cheap, low quality, and smells like straight chemicals, DO NOT spend your coin on her stuff sis https://t.co/cuF3ln6I4Z

— christina cherié (@christinacherie) December 8, 2017
Now, there are some out there that are trying to play devil's advocate. One fan admitted that plenty of companies out there use similar silver packaging, so we shouldn't fault Kylie for that. However, if you take a closer look at the brushes themselves… yeah, no.
As for Jeffree Star, the YouTuber did mention that his initial reaction should not be taken as a review. In a tweet that has since been removed, according to PEOPLE, he admitted that he plans to review the brushes. He, and the rest of the world, just want to know why the brushes are so damn expensive!
I have never used Kylie Cosmetics, but I've got to know, is it worth it? Would you spend nearly $400 on Kylie's brushes? If not, what cosmetics would you spend that money on?
(Image:Â Image: Instagram / @KylieJenner)