being a mom
Kristen Bell's Story of the Time Her Kids Walked in on Her and Dax Is GOLDEN
By
|
Oh, the joys of parenthood. Catching a few minutes of alone time becomes nearly impossible once you have kids. We can't eat alone, go to the bathroom alone, take a solo shower, the list goes on. It can get pretty annoying, but it's not exactly embarrassing. That is, until, the first time your kids wander in when you're in a, um, compromising position. Kristen Bell's kids walked in on her and husband Dax Shepard having sex, and you know what? 100% relatable. We love them so very much.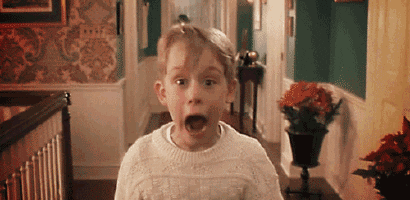 Image: Giphy
Kristen shared the story on The Talk in a segment titled "Pillow Talk" (obviously).
One of the hosts of the show asked Kristen about the most embarrassing thing their kids have walked in on them doing. And Kristen did not miss a beat. Kristen responded, "Oh, they've walked in on us having sex!"
For whatever reason, the fact that Kristen Bell's kids walked in on her and Dax doing their thing elicited gasps from the audience. Doesn't this happen to everyone?!
Kristen was quick to shut down the audience's shock, though. Because really, in the grand scheme of things, kids walking in on their parents doing it shouldn't be that shocking! Kids wander, loving couples have sex, it's the way of the world, people.