Kim Kardashian West Shows That No One Comes for the Family and Walks Away Unscathed
Family is family, and as Kim Kardashian West so savagely pointed out yesterday, you NEVER come for family. At least not if you hope to walk away with your dignity. For whatever reason, Lamar Odom decided he wanted to wade back into the spotlight, and he did so by trashing his ex-wife Khloe Kardashian. Khloe, you might remember, has moved on from their troubled marriage, in spectacular fashion. She's looking amazing, and is expecting her first child with boyfriend Tristan Thompson. So of course, Lamar needed to try and drag her down. But sister Kim was having NONE. OF. THAT.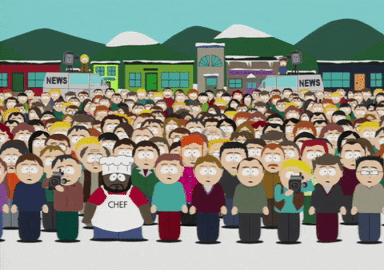 Image: Giphy
Lamar Odom did an interview with BET's Mancave, in which he talked about his marriage to Khloe. In the interview, he said he knew the marriage was over when "she was on her second or third NBA player."
OH HELL NAW. Ok, Lamar. let's recap, shall we? Khloe and Lamar were married from 2009 – 2016, but the final months of their union were mired in controversy. Things got really bad when rumors of Lamar's drug use and infidelity surfaced. And things got REALLY REALLY bad when he was found unconscious in a room at a Nevada brothel in 2015. Lamar had sex enhancers and cocaine in his system at the time he was found. He struggled to come back from his near-death experience, and Khloe was by his side for much of his recovery. So why the low-blow, Lamar?
Kim Kardashian West must've been asking herself that same question when she saw that tweet on her TL. And she was like, hmmmmm, nope.
Or second or third brothel https://t.co/iYYJ1NehOe

— Kim Kardashian (@KimKardashian) January 18, 2018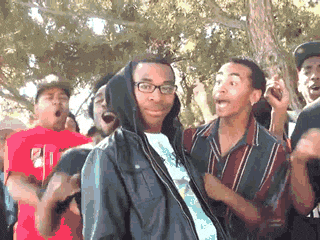 Image: Giphy
Admit it, you felt the heat from that burn from where you are. 5 words, singed into the Comeback Hall of Fame for all eternity. People on Twitter just completely lost their shit with that one little tweet. Once again, don't come for Kim's family. Kim doesn't give a single fuck.
Gaht*. Gaht too excited

— chrissy teigen (@chrissyteigen) January 18, 2018
— luisjosé. (@narcicismo) January 18, 2018
OH MA GAWD pic.twitter.com/f5SSzfIM4Q

— Jack (@J4CKMULL) January 18, 2018
That Kim would take time away from welcoming her new daughter to come to Khloe's defense like that is real-life sister goals. Enjoy your tea, Kimmie. You earned it.
(Image: Facebook/Kim & Khloe Kardashian Turkey)