Entertainment
Kiernan Shipka to Star in Netflix's 'Sabrina the Teenage Witch' Series
By
|
Netflix just cast their Sabrina the Teenage Witch! Kiernan Shipka is slated to play the title role in the new series.
If your first thought was "How dare they remake Sabrina!" Don't worry, the new series will be completely different than everyone's favorite 2000's comedy starring Melissa Joan Hart. Besides, Sabrina is originally based on an Archie comic, so it's already a remake.
The new show will feature a new Sabrina, who is trapped between being a human and a witch. This is a dark story that features horror, the occult, and probably a few deaths if it is anything like the CW's Riverdale. Think Rosemary's Baby meets The Exorcist.
Shipka is known for her roles in Mad Men and Feud: Bette and Joan. She played the strong-willed teenage daughter of Bette Davis. Sabrina will be a similar role. The teenage witch will be a strong girl, who knows she is all that stands between us and the forces of darkness. What's more, she has to balance her high school studies and her occult education.
https://www.instagram.com/p/8CiFnZFLep/?hl=en&taken-by=kiernanshipka
"We're all such huge fans of Kiernan's work that when we started talking about who this new incarnation of Sabrina could be, her name was on everyone's wish list," commented Roberto Aguirre-Sacasa.
Sacasa worked on Riverdale alongside Lee Toland Krieger. Both are executive producers of Sabrina and will write and direct the pilot episode, reports Deadline.
"This is a darker, more macabre version of Sabrina, and we're incredibly excited for people to see Kiernan Shipka make this iconic character her own." He continued.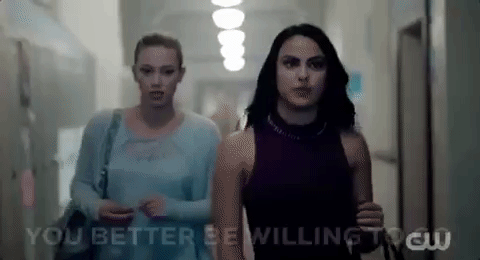 The show was originally developed to be a companion series to Riverdale, also based on the Archie comics. When it first aired, fans wondered if Sabrina would make an appearance. Both comics take place in the same universe, similar to the CW's Arrow and The Flash.
The show has since been scheduled for a 20-episode, two-season run on Netflix. I know I'm ready for a new take on Sabrina. A dark witchy teen drama is exactly what 2018 is calling for.
Will you be binging the new series? Or are you a hardcore fan of the original?
(Image:Â Instagram / kiernanshipka)