Entertainment
Former 'Teen Mom' Star Arrested During Meth Lab Bust
By
|
Another reality TV star has run afoul of the law, and in a very big way. Kieffer Delp, who starred on the reality series Teen Mom 2 with ex-girlfriend Jenelle Evans, was arrested this week in Pennsylvania. Police took him into custody after raiding a suspected meth lab McKees Rocks.
Kieffer Delp is probably best known for the way Jenelle's mom would yell his name: KEEFAHHHH!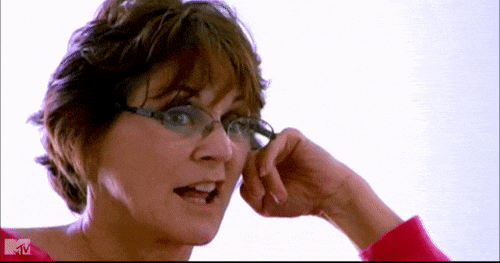 Image: Giphy
Kieffer and Jenelle's tumultuous relationship was a key plot point during the first 4 seasons of Teen Mom 2. While Jenelle went on to have two more kids and marry twice in subsequent seasons of the show, it appears as though Kieffer went into a … different line of work.
Police and Hazmat crews in Allegheny County responded to an apartment building, which had been the subject of several complaints over the years. In the apartment, they found chemicals and other items used to cook meth. And they say Kieffer Delp was the guy running it.
The building had to be evacuated because of the strong odor coming from the meth lab. Police in specialized suiting removed evidence from the property, and brought in Pennsylvania State Police to assist with the clean-up.
UPDATE: Police say they found lithium, lighters, propane and empty pseudo-ephedrine packaging inside the home they busted. They also found several "One Pot cooks" in plastic bottles @CBSPittsburgh pic.twitter.com/xX2ZjupMwi

— Meghan Schiller (@MeghanKDKA) January 11, 2018
Authorities say that Delp was the only target of the raid. He was arrested and faces felony and misdemeanor charges relating to the meth lab. Furthermore, Delp also had another warrant out for his arrest in another state.
Sadly, this isn't the first time a former star of the show has gotten in legal trouble. Adam Lind, Chelsea Houska's ex and father to her daughter, was arrested for domestic assault in November 2017. And original stars Farrah Abraham and Chelsea Houska were investigated by the FCC for failing to disclose sponsored content on the social media platforms.
As it turns out, maybe being a teen parent on national television wasn't such a great idea after all?
(Image: MTV / Teen Mom 2)