Stuff
UPDATED: K-Middy Has Begun Her Royal Labor So Let's Mommyjack With Our Own Birthing Stories!
By
|
GOOD MORNING PEOPLE! Are you ready to rumble  sit around with me for the next eight or so hours waiting for updates about whether or not this ROYAL BABY is done being born yet? Here is what we know thus far, according to a very close friend of mine who may or may not be Pippa Middleton  The Daily Mail:
'The Duchess of Cambridge has been admitted this morning to St. Mary's Hospital, Paddington, London in the early stages of labour,' a royal spokesman said.
Who is with her? Your very very best friends Pippa, grandma-to-be-Carole, and the man who put the royal heir into his lovely wife, Wills (Prince William if yer nasty.)
There is also some old dude named Terry Hutt,  age 78, has been camped outside St Mary's Hospital for 12 days. Who wants to place a bet on if Mr. Hutt will be the first one to yell "That baby should really have a sweater on?"
The former soldier, who served with the Royal Ordnance Corps, is sleeping on a bench across the road from the Lindo Wing.


'I have the best royal bed in town,' he said.


'I have lost my voice with all the excitement. At night we're watching the hospital in two-hour stints, like the Army.

'The health of the baby, and Kate, is the only important element.'


Mr Hutt is wearing a Union flag suit and tie which a Dutch firm donated to him.


'My trousers are 10 inches too long,' he said, adding that his wife of 51 years, Joy, think he is a bit mad.


The septuagenarian has been joined outside the hospital by 'Diana Superfan' John Loughrey, 58, from Wandsworth, south-west London.


'I'm so excited I'm like a washing machine – I'm on full spin,' he said.


'I can't stop spinning. I've been here for seven days and heard gossip overnight that Kate was here.
These old people who compare themselves to household appliances mayhaps need new hobbies, but who am I to judge, because it's not even 6 a.m. yet and I am all awake and geeked out for this baby. But not like a washing machine.
Sources told MailOnline that Kate went into labour naturally and things are 'progressing well'.
But enough about Kate and her royal uterus, tell me all about YOUR labors! Did you get a push present? Do you think Kate will get a diamond encrusted high chair from our American version of a princess Beyonce? Â Is Elton John writing a song about this baby all ready?
WHO IS GOING TO MAKE ME COFFEE?
What did you guys eat for breakfast? I have not sent my staff to the market yet this week so I think mayhaps I have some getting-close-to-expiration date yogurt in my fridge.
I'm so excited about this baby, but to be honest I get sorta all geeked out about any baby being born. Babies! Babies are the best. So sit with meeee, talk to meeeee, tell me what you are eating and your best guesses for the baby name and all about your births and stuff so I don't wake Koa Beck up and have her furrow her pretty little Bambi-brow at me for waking her so damn early!
The POC is coming!!!!!11!!!!!11!!! '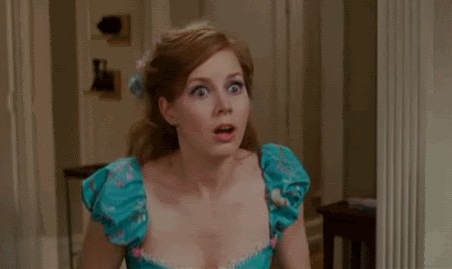 UPDATED: YOU GUYS THERE IS A LIVE STREAM LOOOOOOL.

MY EMBED CODE IS NO LONGER WORKING BUT YOU CAN WATCH HERE.
(Â Photo:Â Mr Pics/shutterstock)