activities
Jordyn Duggar's Birthday Video Has Some People Wondering If She's OK
By
|
Jordyn Duggar turned 9 recently, and in Duggar family tradition, she had a little party at home. Jim Bob and Michelle posted a video on their official Facebook page, and while you'd think it would be a sweet little memory of the celebration, in reality it was kind of hard to watch. The birthday video shows Jordyn standing on a chair with her parents on either side. The rest of the family sings happy birthday, but through it all, little Jordyn looked like she'd rather be ANYWHERE else than on that chair.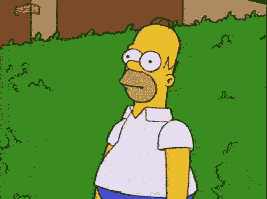 Image: Giphy
The Jordyn Duggar birthday video was posted by Jim Bob and Michelle. In the video, Michelle says they found the perfect birthday dress at a thrift store, and that Jordyn got to pick her birthday meal: sweet potato fries and veggies (um ok, she's 9, that never happened).
Jordyn looked very sweet in her dress, and it's lovely how the whole family comes together to celebrate every birthday. But throughout the video, fans noticed that Jordyn looked INCREDIBLY uncomfortable. She appeared to flinch when her parents touched her. And she barely cracked a smile the whole time. Not typical 9-year old behavior, especially at their own party!
It's really pretty hard to watch. Her eyes kept darting around, and she held her hands to her chest in a seemingly protective way. Fans were pretty concerned about the entire thing.
That's the thing: even if Jordyn was having an off day (and it happens!), why would they post a video that clearly shows her feeling very uncomfortable? Either wait until she feels up to celebrating, or don't post it at all. It really isn't very kind or respectful of Jordyn.
There were fans who thought the video was completely fine, and came to the defense of the family. No matter what the Duggars do, they always seem to have defenders at the ready to excuse or justify their actions.
The Duggar children aren't exposed to what the media reports about them. They're not allowed to watch TV or have social media, and every bit of information they're fed comes directly from their parents. Also, like another commenter says, if the Duggars are concerned about how their fame affects their kids (and they certainly don't seem to be), then perhaps it's on the parents to step back and put their children first.
Watch the video and judge for yourselves: does Jordyn look like she is enjoying her birthday party? Or is this one video that should've stayed in the family vault?
(Image: Facebook/Duggar Family Official)